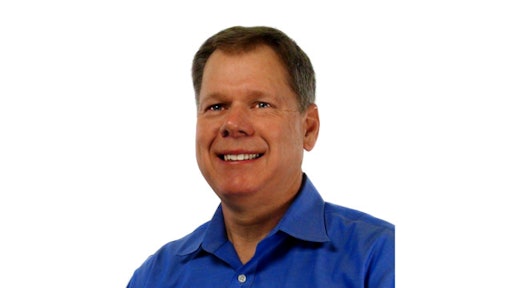 When it comes to transporting food products, certain types of food require refrigerated trailers to stay at a proper temperature to prevent spoiling. However, products considered "shelf stable" and easy to transport are still susceptible to damage during the winter months. It is imperative that shippers plan for these exceptions by choosing the right carrier. If shipments carrying certain products, such as beverages, condiments or canned fruits, vegetables and soups, will be passing through states that experience bitter cold, the packaging or the food itself can be damaged, or even ruined, if not transported or stored properly.
Not only can products be damaged in transport, but they can also be damaged during storage or between legs of the journey to the endpoint. Even if food products are transported in heated trailers, if they sit on a loading dock or in a facility for too long they can still freeze and be damaged. Even though these types of foods are generally safe to eat even if thawed from frozen, their packaging is likely to be damaged and the consistency or flavor of the food could be changed. It is in the shippers' best interests to take steps to select the right transportation provider and winterize the supply chain.
Preparing the Supply Chain for Winter
For suppliers, it's vital to take winter weather into consideration when planning to ship products to buyers. Suppliers should partner with a transportation provider whose fleet includes heated trailers and heated facilities. However, this goes both ways. Buyers should also ensure their suppliers are utilizing carriers that offer shipment freeze protection. Both need to protect their bottom lines, and freeze protection is a vital piece to that during the winter months. Buyers should not automatically assume their suppliers will utilize this option.
Suppliers also need to keep in mind the routes their shipments will take to reach their destination. There's a good chance a shipment may journey through several different climates, so a food shipment leaving Nevada may not need to be heated, but if it's headed to New York, there's no doubt it will need freeze protection.
Selecting the Best Carrier
Companies receiving shipments with food products that are vulnerable to winter weather should request that suppliers use carriers that offer a freeze protection program with heated trailers, loading docks and facilities. Buyers need to stress to their suppliers that all equipment and facilities need to be heated so if a shipment is delayed or mishandled, it will not freeze. This option is also in the supplier's best interest, as it protects against needing to send a new shipment to replace damaged goods or to refund the buyer.
When selecting a carrier to ensure shipments are protected, it's important to look for transportation providers with genuine freeze protection services. Some companies may claim to offer freeze protection but only use thermal blankets to keep products warm. This increases both the risk of the shipment freezing and being damaged in the process. A true "protect from freeze service" will include heated trailers, warehouse facilities, service centers and docks. By having these pieces, the risk of the provider placing an embargo on freight or refusing pickup during extreme conditions is eliminated. A freight embargo means shipments will be delayed for an extended period of time and the shipment will not move until the weather allows for the product to travel safely with a lower risk of freezing.
Planning for Winter Early
If a sudden cold snap is about to derail a shipment and a company doesn't have an adequate "freeze protection" provider, it is unlikely that they will be able to find a carrier in time. Most carriers set their capacity for their normal customer base, so there's generally very little room to add in last-minute shipments. It's best for shippers to plan ahead for the next winter season.
When it comes to transporting and storing food and beverage products during the winter months, it is in the entire supply chain's best interest to plan ahead to protect those vulnerable products from freezing. Genuine freeze protection programs including heated trailers, loading docks, warehouses and service centers are all options that are available to food companies and should be utilized to protect those products from freezing or being damaged due to bitter cold.