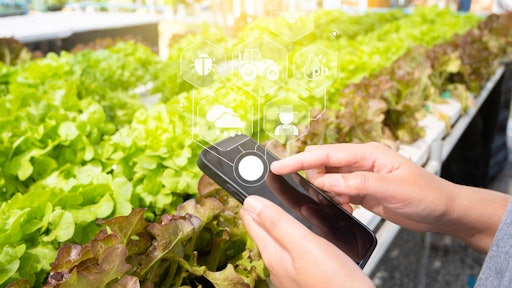 TWEESAK AdobeStock_567624703
For many companies, warehouse automation is not new. In fact, many organizations within the cold food chain have implemented some form of automation and robotics throughout their facilities and supply chains over the past couple of years just to gain more visibility and help protect against future disruptions.
But for some companies, warehouse automation still remains a foreign way of doing business; one that supersedes the way "they've been operating for years."
It involves wearables, drones, robotics and emerging technologies that are costly to implement, difficult to learn and somewhat cumbersome to existing staff.
And more often than not, automation is only being implemented into certain parts of the supply chain vs. end-to-end.
Yet, the evolution of warehouse automation consists of a long line of innovation and re-invention. This means that warehouse automation means different things to different companies.
"Warehouse automation solutions are incredibly valuable in climate-controlled facilities. These systems can minimize space, creating a smaller footprint and allowing warehouse leaders to save on utility spend. Automation also helps alleviate labor constraints within climate-controlled environments, which is a big deal with the current labor market and warehouse employee turnover," says Greg Meyne, senior director, automation at enVista.
Here's how warehouse automation keeps cold food chains moving.
Adopting warehouse automation
In 2021, more than 80% of warehouses had no automation whatsoever, according to Research and Markets.
Fast forward to present day, and more and more companies in the cold food chain are adopting warehouse automation solutions for a variety of reasons.
"The labor shortage and high turnover rates are the main reasons for the continued rise of automation in cold storage warehouses," says Norm Saenz, Jr., partner, distribution managing director, St. Onge Company. "Operating in coolers and especially freezers can be tough working environments compared to ambient operations. With an already tightening labor market, cold storage operators are in an increasingly difficult position to attract and retain employees. In addition, the development of more automated freezer applications is helping expand the use of automation in cold storage operations. The use of automation, such as ASRS pallet-load crane storage systems, removes operators from working within cooler and freezers. This and other areas of labor savings continues to drive the use of automation in cold storage operations."
Another driver is the utilization of space and the cost to condition space, says Kyle Nevenhoven, principal consultant, food and beverage for Dematic.
"Having a very dense storage mechanism and taller buildings with better cube utilization can help to reduce the cost of construction as well as the ongoing costs to condition the space. Increased density also reduces carbon footprint per pallet stored," Nevenhoven says.
Other factors involve increased e-commerce within cold food chains, rising demand for automated warehouses, the need to alleviate labor constraints and providing an added layer of food safety regulations.
From innovation to re-invention
The warehouse management software (WMS) industry in the cold food chain is projected to reach $975.2 million globally by 2026, according to ABI Research. By 2027, mobile robots will account for 30% of total warehouse automation revenues, equating to around $14 billion, according to Interact Analysis. And, control software will remain the largest segment throughout the forecast period to 2027, as outlined in a different Interact Analysis report.
What's more is, over the last 12 months, many of the new technologies released to the market have been in the autonomous mobile robot (AMR) and robotics realm, says Nevenhoven.
"These solutions have advanced significantly over the past 12-plus months, becoming solution types that can be implemented rather quickly, at a favorable price point and with very little infrastructure change, mitigating major interruptions to existing operations," he adds. "For many companies, the automation journey can be one of significant change in both operational behaviors and culture. It is important to address both throughout the process of the adoption of automation."
Companies are also testing camera technology "to recognize inbound goods and auto identify the SKU, lot and pallet ID to avoid manual scanning or recording of inbound goods," says Joe Couto, EVP robotics and 3PL, Körber Supply Chain.
The industry can also expect the merging of technologies, such as voice automation, where robots and humans can communicate with each other.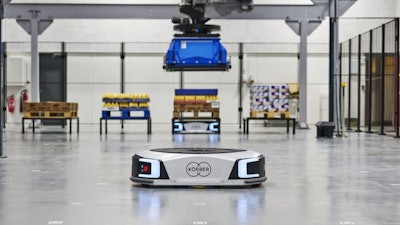 "Another great example would be the new 'layer picker AMR' system for food retailers, FMCG and 3PL," adds Austin Power, general manager, automation, Körber Supply Chain NA. "The 'layer picker AMR' is an innovative solution combining the control and versatility of a layer picker with the transportation speed and efficiency of an AMR. Although integrated, these systems maintain their compact and modular characteristics. This means they can easily be deployed in any warehouse and connected with any system, making them extremely brownfield friendly."
Features such as artificial intelligence (AI) are also becoming more widespread.
"Inventory control systems that use cameras in multiple form factors (such as on material handling equipment, at dock doors and on drones) allow a solution to track material throughout a building, even in vastly different storage methodologies (i.e. floor bulk, double-deep racking)," says Gary Allen, VP of supply chain excellence for Ryder System, Inc.
From B2B to B2C and back again
It's not unusual for many B2B companies to dabble in – and sometimes branch out into – a B2C environment. Many grocery retailers, for example, were forced to add some form of online delivery to their business in order to survive the pandemic.
Fortunately warehouse automation is one way to help bridge the e-commerce gap.
That's because most warehouse automation solutions are designed to handle multiple order types, such as retail, B2B, B2C and more.
"Omnichannel fulfillment spans multiple industry segments, including food logistics, to cover order size from pallet to parcel end user delivery. Automation design for each application is unique and much depends on how much capital a client is willing to spend with solutions ranging from high to low automation," adds Meyne.
If you operate a cooler temperature environment, AMRs can play an important role in B2C/e-commerce fulfillment, adds Couto.
"As it is automation that is flexible and scalable, you can continue to add robots as the volume increases. Many suppliers also support a Robot-as-a-Service (RaaS) program. Robot manufacturing supports adding robots to a fleet during peak periods and then scaling back down to non-peak period levels," Couto says.
An additional advantage is that automation adds a B2C/e-commerce channel into an existing building with minimal square footage and staffing requirements, Saenz, Jr. says, as common e-commerce technologies include the tote shuttles, AutoStore and AMRs integrated with shelving.
And, where many cold food chain companies have traditionally picked at the pallet, layer and case level, "automation allows for the introduction of efficient each picking, providing additional value to consumers. A cold chain provider that provides B2C e-commerce services can also serve as an enticement to some producers to bring not only the B2C but also the more traditional B2B business vs. a competitor that does not offer the B2C capability," says Nevenhoven.
What's next?
Despite the increased adoption rates of various warehouse automation technologies, there are still several companies just getting started.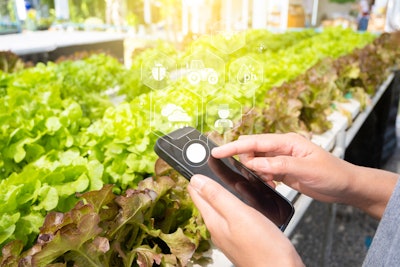 So, what's next? How/where to start?
First, consider lead times, as almost all automation solutions have extended lead times due to supply chain and volume issues.
"Technology suppliers are bursting with orders; this, along with supply chain disruptions, is extending lead times," says Meyne. "Some solutions can take as long as 24 months to implement, which is almost double the usual lead time from pre-COVID."
In addition, cost for material handling equipment continues to be a factor in project planning and execution.
"This includes vying for the attention of technology and equipment suppliers who are being more selective with the projects they support. The market is flooded with automation seekers, putting an increased strain on finding the right equipment, suppliers, affordable costs and attractive lead times for projects. Planning must start sooner than ever before to have an automated (or conventional) solution go live," says Saenz, Jr.
Industry experts encourage those companies just starting out to not go it alone.
For example, 84% of supply chain professionals in a Körber study say digitizing is a strategic or high priority, yet only 31% can plan and execute digitization projects in-house.
"Many food chain businesses start with the WMS and WCS at the center of their integration efforts. It is viewed as a hub and used to synchronize the flow of goods and resources throughout warehouses and distribution centers and the adjacent stages of the supply chain. It is the WMS that orchestrates warehouse technologies and software solutions, such as transportation, yard and order management," says Couto.
While warehouse automation may mean different things to different companies, at the end of the day, the various solutions and technologies help keep cold food chains moving.