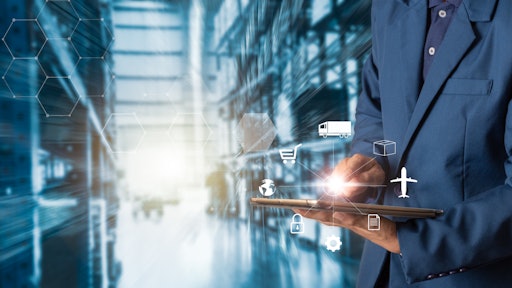 Getty Images
New research by Interact Analysis shows the market for warehouse automation software was valued at just under $2.4 billion in 2021 and will grow with a CAGR of 16% out to 2027.
"Revenue growth for the warehouse automation software market largely correlates with the warehouse automation market. Without the hardware, there is no need for the software," says Rueben Scriven, research manager at Interact Analysis.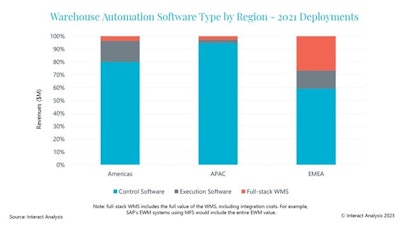 From Interact Analysis:
By the end of the forecast period, the market is predicted to be worth just under $6 billion.

Control software will remain the largest segment throughout the forecast period to 2027.

European decision making is influenced by confidence in allowing automation vendors to take charge of the management functionalities in the warehouse.

Warehouse execution software has gained the most traction in the United States.