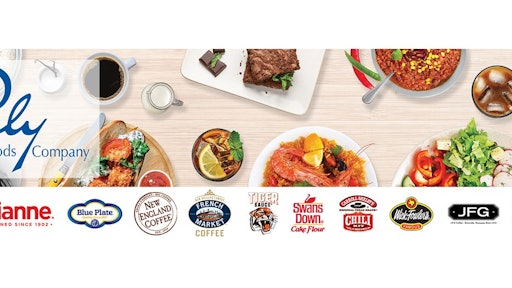 Reily Foods Co.
To remain competitive, food and beverage companies must pursue digital transformation to drive operational efficiencies across the board. However, for Reily Foods, digital innovation in the accounts payable department has provided additional benefits, including improving spend visibility and cash management, as well as improved information access and scalability.
With a heritage dating back to 1902, Reily Foods Co. – a fourth-generation family owned food and beverage distributor – is responsible for many claims to fame, including the development of Luzianne tea.
When Paul Fournet, associate director of sales at Reily Foods, first joined the company as an accounts payable supervisor, he was tasked with making AP more efficient. With 100,000 invoices manually processed each year using a Windows-based document management system – with no collaborative visibility or baseline reporting capabilities – it took seven full-time employees to do the job. That's because the process consisted of manually matching, coding and keying invoices with purchase orders after tracking down invoices, which often went directly to other departments rather than to accounting. When an invoice was paid, it was recorded as such on a spreadsheet.
Clearly there was room for improvement. So, the company began a journey to go from zero to 60 in AP automation. The company conducted an exhaustive search to evaluate a full range of software offerings. Twelve sales calls and nice software demonstrations later, the company developed a short list of software packages that met their key criteria in the areas of enterprise resource planning (ERP) compatibility and functionality.
Reily's finance department selected and deployed the MediusFlow solution, a Microsoft Azure-based accounts payable automation solution that offered seamless integration to Microsoft Dynamics platform.
"We based our decision on the user experience it offers, as well as the efficiencies we could gain in overall AP administration and invoice approvals. Another requirement was the ability to easily scale and upgrade the solution as needed," says Fournet.
Prepping for the rollout
Getting IT onboard is critical in the selection of any software application. Reily Foods' AP team provided its IT colleagues with a full implementation road map, which was used to gain buy in. As a result, Reily Foods secured 100% approval from its IT department.
User adoption is also a critical element of any software rollout. Prior to implementation the company instituted a holistic communications campaign where the AP team, with Medius' assistance, educated users on the features and benefits of the new software. The objective was to drive home the value of how the new functionality would personally assist employees in their daily activities.
Reily Foods also created a group consisting of "super users" in each department to champion the implementation. This effort included soliciting and integrating user feedback and was followed by an extensive training program comprising every user. Training was done up until the day of go-live to make sure everyone was ready to use the system and ensure a smooth transition.
Benefits
Deployment was completed in just four months – while going through the year-end close process. Invoice processing had zero interruptions on the go-live day, and on Day 1, the company processed the same number of invoices as they would have using the old system, leaving the CFO to comment that the switch was nearly transparent because it was so seamless.
The company now processes and posts invoices within 40 hours of receipt, which would have been unheard of prior to using the new system, when it previously took at least 48 hours to track down and receive an invoice. The new automated system has eliminated countless manual processes, and AP and other departments now spend less time approving invoices. The platform also streamlines the process of tracking progress toward key initiatives such as sustainability.
AP automation has also improved efficiencies in the accounting close processes, especially at year-end. All invoices are centralized and visible the day they are received; improving cash management as Reily Foods now knows exactly what payables are outstanding and when payments are due.
AP automation also gives Reily Foods the ability to scale, since the Medius solution can map to multiple ERP systems and has the functionality to create different company hierarchies. This enables Reily Foods to make acquisitions and scale its AP operations without having to add headcount.
By going with a cloud-based solution, Reilly Foods also gained newfound access and workforce flexibility – benefits that organizations are finding indispensable, given the impact of COVID-19 epidemic social distancing measures on the workplace.
Preparing for a technology rollout is just as important as selecting the right solution. Reily Foods' AP automation deployment approach demonstrates how taking the right steps to achieve organizational buy in can ensure food and beverage companies' digital transformation efforts achieve their full promise and potential.