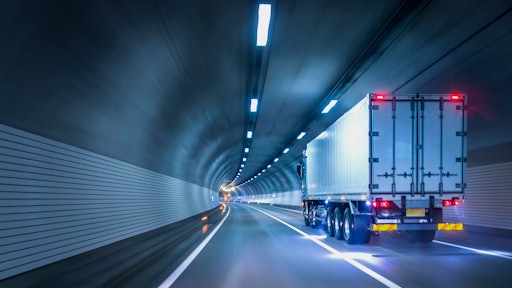 Getty Images
AFS Logistics announced a new AFSmart technology suite, an integrated package of intuitive, cloud-native tools designed to help clients and carriers make faster, more informed decisions, automate processes and more effectively manage logistics operations across multiple modes of transportation.
"Today's logistics professionals face fluid and exceptionally complex challenges, from frequent logistics disruption to complicated pricing models and contractual language," says Tom Nightingale, CEO, AFS Logistics. "The AFSmart technology suite is a significant investment that helps shippers and carriers by clearly presenting the latest, most accurate information to enable data-backed decision making and easier management of the processes that fuel a company's logistics."
From BusinessWire:
The tools within the integrated platform include:
AFSmartAudit – freight audit and payment (FAP) processing that ensures shippers pay only what they should.
AFSmartTMS – transportation management system that allows users to stop wasting time searching for critical information and instead rely on an intuitive, state-of-the-art portal that fully integrates with ERP systems.
AFSmartTrack – full shipment visibility that provides real-time updates and analytics for all inbound and outbound freight.
AFSmartClaim – automates the creation, tracking and management of overage, shortage and damage (OS&D) claims.
AFSmartAnalytics – provides a wide range of critical metrics through standard or customized reports, including high-level aggregate data sets and transactional metrics to track lanes, carriers, accessorials, spend, service levels and more.
"We are particularly excited about the introduction of AFSmartAudit because it represents a critical re-platforming of AFS' core system and further optimizes our freight audit and payment offering," says Nathan Johnson, CIO, AFS Logistics. "The new interface offers automated functionalities and full visibility to a host of critical FAP data — including invoice, shipping and billing details — to help users manage freight efficiently and accurately, and make faster, more informed decisions using the leading tech stack in our space."