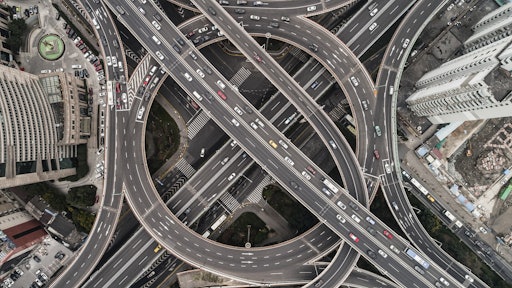 Getty Images
AIT Worldwide Logistics launched its Middle Mile Network, a groundbreaking service that offers a faster, more secure, and cost-effective alternative to traditional expedited less-than-truckload (LTL) services on vital routes covering more than 90% of major U.S. metropolitan areas.
"In a market where industry consolidation is limiting options and potentially reducing service quality, AIT stands out by offering a robust, internally controlled network," AIT's chief business officer, Greg Weigel, says. "This initiative is not about rapid, unchecked expansion; it's about providing a consistently higher standard of service that connects with AIT's first and final-mile options to deliver a world-class, end-to-end supply chain solution for our customers."
Key takeaways:
This network is particularly beneficial for customers importing goods to North America. The service connects major markets across the United States by serving more than 160 lanes every week, with hubs strategically located in import/export gateway cities like Atlanta, Chicago, Columbus, Dallas, and Los Angeles.

AIT's direct handling approach also means there is no comingling of freight from other providers within the hub network.

AIT's Middle Mile Network is especially effective for transporting heavy, dense freight across various sectors, including automotive parts, healthcare equipment, industrial machinery components, and technology hardware like server racks.
"Transparency and precision in our operations set us apart," says AIT's SVP, Americas, Ryan Carter. "Measuring dwell time at the shipment level is a unique feature of our operation and the Middle Mile Network is making significant cycle time improvements for some of the world's largest and most discerning supply chain clients. We're able to ensure exceptional service reliability because our uncompromising dedication to monitoring quality metrics enables us to proactively identify and resolve potential issues."