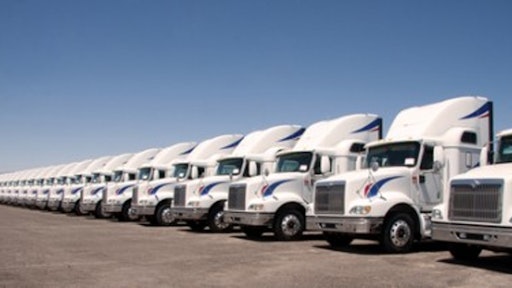 Getty Images
Truckstop acquired the FreightFriend cloud-based capacity and freight management solution, which harnesses the power of artificial intelligence (AI) to manage relationships, find capacity and match freight with greater efficiency.
"At Truckstop, we continue to invest in our industry-leading freight marketplace and compliance management offerings. Our solutions reduce friction and increase trust in the market while driving greater efficiencies and higher profits for both brokers and carriers," says Kendra Tucker, CEO, Truckstop. "With the acquisition of RMIS, and now the FreightFriend solution, we will further enable our customers to build and foster relationships that support the growth of their businesses."
From PR Newswire:
Truckstop's acquisition of the

FreightFriend

platform extends the company's leadership in matching high-quality freight with high-quality carriers.
The

FreightFriend

platform is industry-leading technology that enables carriers and brokers to manage their business relationships, reduce friction and improve outcomes of freight matching activities.
"Relationships and trust are at the heart of moving freight efficiently, safely and profitably," says Noam Frankel, founder and CEO, FreightFriend. "We are thrilled to continue our mission of building trust and transparency in the freight market; the combination of the Truckstop and FreightFriend solutions will be a powerful tool for brokers and carriers alike to match freight, service their clients effectively and build a profitable business."
Companies in this article