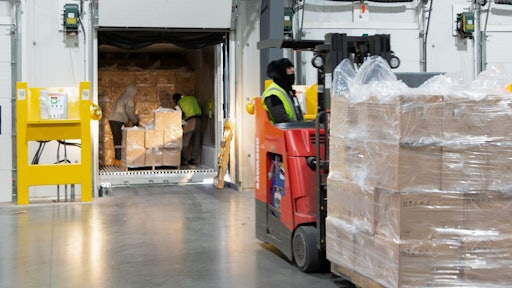 RLS Logistics
RLS Partners is rebranding as CORE X Partners, a move that reflects CORE X Partners' commitment to innovation, growth and delivering unparalleled service to its cold storage and logistics customers across North America.
"I am pleased to have been a part of a successful business rooted in family values and service. To sustain its explosive growth, RLS Partners has built its own operating team and has been rebranded as CORE X Partners while RLS Logistics will continue to be owned and operated by the Leo family," says Russell Leo, CEO of RLS Logistics.
"CORE X Partners is the perfect brand for the unique model that we've developed for the industry," says Ken Johnson, president. "It represents our commitment to growth for family-owned and entrepreneurial cold storage operators and their customers."
From BusinessWire:
Founded as RLS Partners in 2020 by Tony and Russell Leo, alongside Tom Casey,

CORE

X Partners started as an affiliate of

RLS Logistics,

a cold chain solutions provider.
Over the past three years,

CORE

X Partners has built a national cold chain network consisting of 52 million cubic feet through the acquisition of six family businesses and the development of a new facility in Massachusetts.
The centerpiece of the

CORE

X Partners model is its Partnering Regional Operators (PROs), which consists of entrepreneurs and owner-operators who retain an interest in their existing business and make an investment in the

CORE

X Partners parent company.
The new

CORE

X Partners services team includes over 25 professionals in sales, transportation, information technology, human resources, safety and quality.