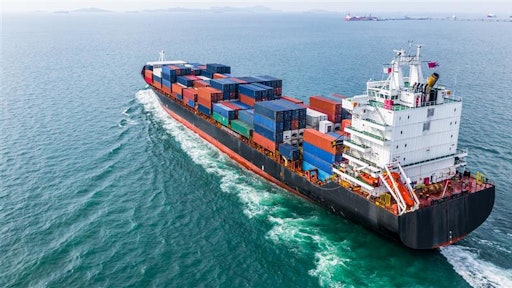 Kalyakan - stock.adobe.com
Digital adoption challenges leading to a lack of transparency, visibility and trust emerge as three key struggles for container logistic companies looking to book shipper-owned containers (SOCs), according to a survey by Container xChange.
"Lack of transparency and standardized digital processes has fueled inefficiency and mistrust for a very long time in the logistics industry. These struggles are further worse for shipper-owned containers where no carrier takes care of processes. This hinders the adoption of SOCs in the market. The survey corroborates with the state of the industry at present, but it is encouraging to understand how so many players are looking forward to digital vessel schedules and intuitive booking interface for instance," says Christian Roeloffs, co-founder and CEO of Container xChange.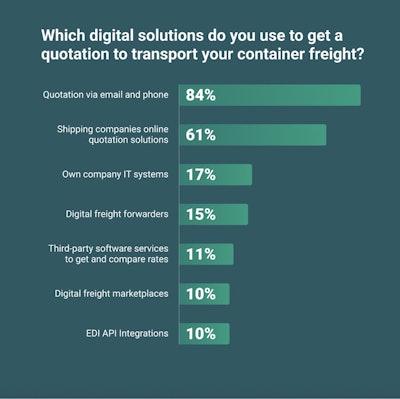 From Yahoo! Finance:
83% find the need for better digital infrastructure in the future, pointing to

digital vessel schedules

and

intuitive booking interfaces

as the most impactful digital transformations in times to come.

More than 70% of the respondents find a lack of trust in their counterparts

83% of those surveyed ranked digital vessel schedules on an importance level of four or five, while 77% ranked intuitive booking interface in the same way. But industry players also want to have their document checklist and uploads visible and easy to use, as well as operational contact information ready at hand.

84% of participants still source quotations via email and phone, while 78% of them use the same outdated processes to place a booking.
·

At the same time, the fact that 60% also use online quotation solutions such as shipping companies' online booking interface shows that a market for digital SOC ocean freight booking exists.





Container xChange



"The shipping industry is becoming increasingly digital, but the biggest thing missing is trust. The caveat remains to be bringing all the solutions under one platform that simplifies the lifecycle of ocean freight spot booking while ensuring trust and transparency," adds Adrian Degode, senior product engineer at Container xChange.