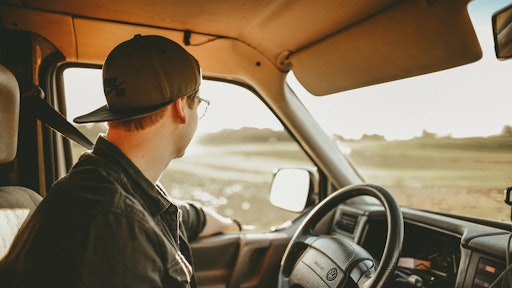 Pexels
IntelliTrans introduced Kiosk functionality within the IntelliTrans Transportation Management System to keep truck drivers in their cabs. Doing so improves safety, speeds up check-in process and reduces on-site time by 30 minutes or more.
"Previously, the guard in a guard shack had to look at his clipboard to validate whether a particular truck should be on the property," said Brian Cupp, director of operations at IntelliTrans. "Guards needed to validate that the driver was with the right company with the correct load and that the driver could check-in. With Kiosk, the guard knows this information before the truck arrives, allowing him to wave the driver into the yard without the driver having to stop and get out of the truck. Even better, the warehouse personnel preparing shipments sees when a truck is approaching the facility prior to check-in – providing advanced confirmation of the required product staging. This new self-service experience has really helped employee and driver satisfaction, as well as reduced on-site time."
From GlobeNewswire:
The

IntelliTrans

mobile app delivers driver's GPS coordinates to confirm they are on-site, enables drivers to review and acknowledge gate agreements, safety requirements, shipment details and other information and e-sign.

T

he Kiosk can also be used inside the gatehouse on a tablet or mounted in a weatherproof enclosure at the gate, allowing drivers to enter information while in their cab without the app.
"The IntelliTrans Kiosk came about from a desire by our customers to improve site safety and reduce close-contact processes during COVID," adds Brian Flint, global director of product management at IntelliTrans. "The inaugural customer, a major forest producer, wanted to improve safety for their drivers and employees. Adding Kiosk into the IntelliTrans TMS allowed us to support their safety initiatives, but also extended the closed-loop processes of the IntelliTrans TMS all the way to the driver, making the whole process safer and much more efficient."