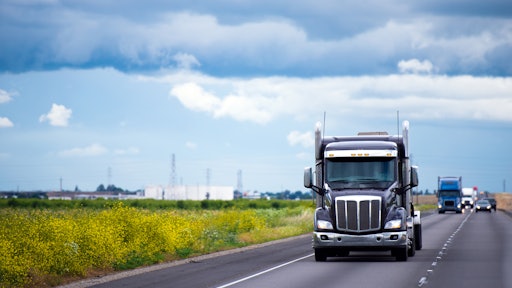 vit/stock.adobe.com
Convoy's Hi-Fi Visibility provides shippers depth and insights into their freight with detailed, real-time updates across trailer pools and shipments hauled by Convoy-connected carriers, in addition to analytics to improve supply chain health. These capabilities are enabled by Convoy's app use and 400,000 connected trucks, allowing Convoy to collect data sets and pair them with advanced machine learning models. In addition to delivering visibility tools, Convoy leverages these capabilities to predict supply chain disruptions across its network and proactively mitigate shipment delays. Accessible through TMS integrations, APIs and Convoy's shipper platform, new capabilities include high-fidelity shipment tracking, an interactive insights dashboard, as well as detailed trailer monitoring services that automate the delivery of location, condition and availability data for Convoy drop-and-hook trailer pools on-site at customer facilities.
"Creating a new class of visibility requires surfacing a seemingly simple source of truth from a complex data set that changes by the minute, which is no easy feat," says Dorothy Li, CTO of Convoy. "We not only collect more data than other freight providers, but we go one step further by distilling that data into a format that shippers can act on to save time and money. With Hi-Fi Visibility, we want transportation teams to spend less of their time chasing down trucks so that we can partner with them to tackle higher-value, complex problems surfaced through Convoy's unique insights."
From Businesswire :
High-fidelity shipment tracking within

Convoy's

online shipper platform, which provides real-time shipment status updates and delay alerts- including over 30 detailed reason codes.
Advanced insights and benchmarking tools that help shippers identify opportunities to save costs and improve operations through an interactive insights dashboard that visualizes trends for over 40 metrics per shipment.
A facility dashboard that gives shippers the precise GPS location and status for their

Convoy

Go trailers, plus trailer availability data so shippers can plan ahead.
Out-of-the-box TMS integrations and APIs that extend

Convoy's

Hi-Fi Visibility offerings including live tracking within the Flexport platform, with more coming soon.
The load execution platform- a set of machine-learning models and process automation that enhance the data collected through the company's GPS-enabled app and layers in additional real-time data from other shipments in

Convoy's

network including driver, facility, carrier matching and trailer loading delays.