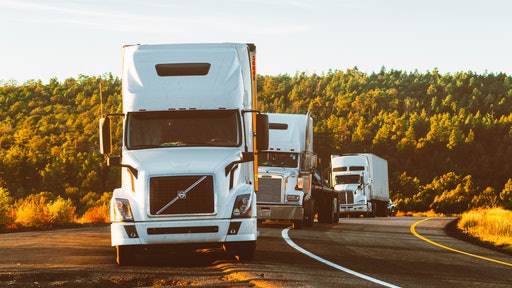 Pexels
Ongoing disruption, strategic misalignments and labor challenges are straining the third-party logistics (3PL)-shipper relationship, however both are striving to rebalance supply chains in the wake of a post-pandemic world, according to a study created in conjunction with NTT DATA, supply chain professor and researcher Dr. C. John Langley and Penske Logistics.
"Although these organizations are all dealing with unprecedented change and volatility in the global marketplace, they continue to improve and create value for their end-user customers and consumers. Hopefully, this year's study topics and results inspire further efforts to improve our supply chains via the benefits of successful 3PL-customer relationships," says Langley.
"This year's study findings present a robust view of the challenges and opportunities shippers and logistics providers are facing in rebalancing the supply chain. Attracting and retaining talent in the supply chain remains of central importance to shippers and logistics providers. There are talent needs industry-wide from airline pilots, ship captains, truck drivers and warehouse workers to engineers and technology professionals. People remain central to an efficient and functional supply chain to meet society's needs," adds Andy Moses, SVP sales and solutions, Penske Logistics.
"I believe we are facing a talent pool crisis and until we can attract new talent into the profession—at all ages and levels—our 'talent crisis' will continue. Further, we are all aware of the lack of women in senior levels within supply chains, but diversity is more than gender. Our talent pool is not representative of the communities we work in nor where our teams live. We need to not only expand our pool from a numbers perspective but also from a diversity perceptive," adds Sylvie Thompson, VP, consumer brands, retail and distribution practice leader, NTT DATA Services.
From PR Newswire:
While innovative technologies, globalization and growing access to data have all helped transform the supply chain, they have also created complexity, disconnects and competing priorities. A return to the fundamental principles governing supply chains is underway. "

The supply chain industry has been hit hard by labor shortages, with 78% of shippers and 56% of 3PLs reported that labor shortages have impacted their supply chain operations. Hourly workers (e.g., pickers and packers) and licensed hourly workers (e.g., truck drivers and equipment operators) continue to be the hardest roles for companies to hire and retain. Many see the talent shortage as a long-term issue, with 27% of shippers and 29% of 3PLs reporting they believe there has been a permanent shift.

Consumer-focused shippers rated the returns experience as being extremely important (75%) to consumer loyalty, and both consumer-focused shippers (65%) and business-focused shippers (60%) noted that return expectations are growing.

Corporate environmental, social and governance (ESG) continues to be a top priority for today's supply chain. However, only 22% of shippers and 17% of 3PLs rated themselves as a trailblazer and a leader in ESG. Conversely, 45% of shippers and 41% of 3PLs rated themselves as average in their ESG targets.