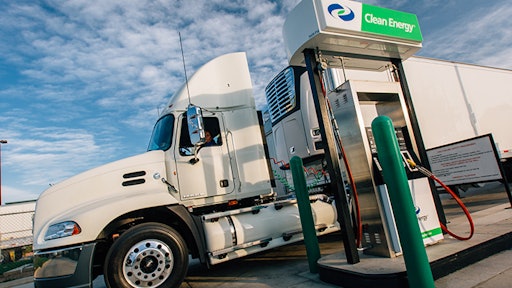 Getty Images
A real-world study of 13 electric trucks delivering freight across North America found that if all U.S. and Canadian medium- and heavy-duty trucks became electric, about 100 million metric tons of CO2 would be saved from going into the atmosphere, according to the North American Council for Freight Efficiency (NACFE) and RMI.
"It's clear from the data collected during the Run that it is time for fleets to go electric in certain market segments, including the van/step van, medium-duty box truck, terminal tractor and short heavy tractor regional delivery segments," says Mike Roeth, NACFE's executive director.
From Yahoo! Finance:
All 13 trucks participating in the Run on Less – Electric pilot completed their daily routes hauling real freight in their respective locations.
NACFE estimates that the four segments featured in the Run encompass 5.2 million vehicles, but that these market segments are a gateway to the larger opportunity in longer regional-haul and long-haul trucking.