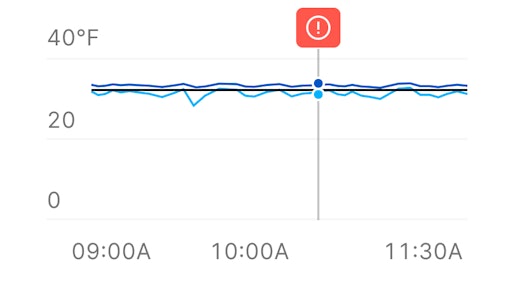 Motive
For the past 3 years, the trucking industry has faced numerous challenges stemming from the onset of COVID-19. However lately, the disruptions have become more… disruptive and less predictive.
Present day, it's not just a lack of visibility that's creating bottlenecks along the way; today's challenges run deep, are more personal and stem from a variety of causes such as the passage of certain laws, the lack of agreements to better protect contract workers and more.
And, sometimes even the most cutting-edge technology can't predict what's going to happen next.
Marina Mayer, Editor-in-Chief of Food Logistics and Supply & Demand Chain Executive, talks exclusively with Jai Ranganathan, chief product officer for Motive, on the importance of the Advanced Clean Fleets rule and what the industry can expect once in effect.
CLICK HERE to read the article in full.
Food Logistics: The California Air Resources Board voted unanimously to finalize its Advanced Clean Fleets rule, which requires all new medium- and heavy-duty vehicles sold or registered in the state of California to be zero-emission come 2036. What does this mean for the future of trucking and transportation?
Jai Ranganathan: The rule highlights continued increase in governmental focus on reducing emissions in the trucking industry to move toward a more sustainable future. That said, it should be noted that the current patchwork system of emissions governance created by states could create a challenging environment. While we support efforts from all stakeholders to make trucking cleaner, more coordination and consistency across North America would also be beneficial as we address this issue.
The rule signifies a bold step toward a cleaner and more sustainable future for trucking and transportation. It marks an accelerated transition to zero-emission vehicles through continued investment in technological advancements. More specifically, it can shift the trucking market by necessitating the adoption of new tech, training for drivers and technicians and other adaptations for carriers moving forward.
We also expect that California's adoption of these changes will lead to other states following suit, enforcing similar policies to reduce emissions produced by heavy-duty vehicles. This has the potential to advance a global shift toward decarbonization and the more widespread adoption of zero-emission technologies.
Food Logistics: The FMCSA changed its Hours of Service regulations to allow some expansions to the workday. Thoughts on how this helps/hurts the transportation industry?
Ranganathan: We support changes to the Hours of Service regulations that increase productivity and empower drivers to be in better control of their day without sacrificing safety. We strongly believe in more education and training for the industry, and these updates to the HOS rules and the ability to educate on how to accurately record and interpret ELD records move the industry toward that.
Food Logistics: Electrification in trucking continues to become more prevalent. In fact, the Infrastructure Investment and Jobs Act (IIJA) allocated $7.5 billion to establish long-distance EV traveling and install charging stations near residences or workplaces. What is your take on the future of EVs, and how likely is the supply chain industry in adopting this alternative fuel source?
Ranganathan: The industry is undoubtedly trending toward decarbonization via alternative fuel and technology sources, particularly with government support and tax incentives to build EV infrastructure. There has been fast adoption in short-distance and last-mile transit due to simplicity, but we're also starting to see longer-haul vehicle infrastructure ramp up.
From a customer perspective, we're seeing more inquiries about use of our products to manage alternative fuel efforts. Our customers (and their customers) continue to set aggressive goals to meet global standards for emission reduction. As such, we're working with customers, partners and OEMs daily to operationalize this transition, using intelligent insights and data to reduce waste and increase operational efficiency.
There is still a lot of work that needs to be done in infrastructure and technology advancement, but passage of the IIJA and general industry appetite signal this trend will likely only continue to grow.
Food Logistics: Mobility-as-a-Service (MaaS) is also on the rise. Describe what this means for the cold food chain?
Ranganathan: The importance of cold chain transportation goes beyond just location and extends to ensuring temperature control in real time. With MaaS becoming more common, the traceability and transparency of temperature data is even more important.
Reefers need to provide customers with real time temperature visibility (whether from IoT sensors or OEM integrations), similar to how ridesharing provides location data to the rider. Service providers also must provide immediate alerting and automated intervention in response to temperature variations to salvage and protect the product being transported.
MaaS also supplies a lot of data, and by leveraging the data of what is being hauled and to where, route and load optimization can occur. This in turn would reduce cost by reducing empty miles and reduce overall fuel consumption and carbon emissions.
Food Logistics: Describe some other trends and challenges in trucking and transportation set to impact the future of cold food chain logistics.
Ranganathan: Intermodal has been the fastest growing major rail segment over the past 25 years, including volume growth of 5% in 2019, according to the Intermodal Association of North America. However, one challenge this growth creates is the requirement of consistent temperature maintenance end-to-end across different vehicles and environments.
Our customers have highlighted the significant cost increases of owning and operating reefer trailers in recent years, both for new and used trailers. These pressures have forced many carriers to purchase older reefers and run the risk of degraded insulation, resulting in higher temperature variance and maintenance needs. As the cost of doing business increases, it becomes more pertinent to run an efficient business by leveraging technology.
As the technology becomes more broadly adopted, the cold chain logistics will evolve to become more efficient with the ability to track in real time location and temperature.
Food Logistics: What are some things not addressed above that may be pertinent to our readers?
Ranganathan: The importance of visibility cannot be overstated here, which is why we integrate our reefer monitoring system with the Motive platform so that insights can be seen in real time, along with other elements of a company's logistics and operations and any actions or adjustments can remain in sync.
CLICK HERE to read the article in full.