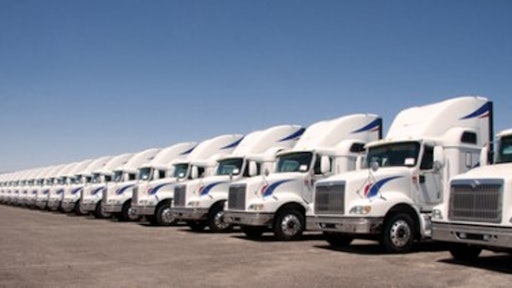 Getty Images
U.S. retailers face supply chain challenges every year, but for the most part, they are predictable and familiar. Unfortunately, this has not been the case since 2020, when the global pandemic sent shockwaves through the supply chain; and we are still feeling the ripple effects today. Retailers would have loved to have experienced the everyday holiday stresses of ensuring enough goods can get on shelves for ravenous shoppers. But instead, they faced a possible recession, transportation uncertainty and many other issues on the horizon.
One method retailers will use to forecast and adapt to these new challenges is sales and operations planning (S&OP). But it will be critical that executives don't make the same mistakes they do every year and exclude important members from the process. Generally speaking, those at the forefront of putting these plans into practice — transportation and warehousing leads — aren't offered a seat at the table. Their input should be included in the planning stages instead of just the postmortem phase, where executives are trying to figure out what went wrong. Below are some primary reasons why it's crucial for the overall strategy.
Warehousing crisis
The United States is in the middle of a warehousing crisis where imports are canceled or delayed simply because there is no more room for goods. For example, Southern California's Inland Empire had a vacancy rate of just 0.7% as of Q3 2022. In general, Los Angeles-adjacent warehousing is at 98% capacity, representing a significant problem for retailers in the country's largest port.
This problem began at the height of the pandemic as retailers panic-bought from manufacturers to ensure shelves would stay stocked for bored consumers that were spending at a high rate. Eventually, softening consumer demand from inflation and a shift in consumer spending habits to favor experiences over a product created a backlog that continues to clog warehousing space. In the most desperate cases, retailers are selling their products at a slim margin to unload goods and create space for more. Ultimately, warehousing leaders must focus on creating new scenarios and contingency plans to navigate this unprecedented situation in 2023, but they need to be given the opportunity.
Trucking crisis
Another variable in S&OP is a decline in trucking companies, where large and small carriers are shuttering their business. Many compounding challenges are driving this crisis. Trucking capacity has dropped significantly, and fuel costs have risen over 35% year-over-year. Some carriers that can't find profitable loads are accepting unprofitable ones to keep their drivers and try to weather the storm. While these challenges aren't new, they will continue to create unpredictability in the supply chain. A stark reminder that no company is safe from these events.
Making matters worse, truckers are also facing a series of highly disruptive regulations on the horizon that threatens their ways of doing business. California's Assembly Bill 5 (AB5) has made it challenging for small and mid-sized trucking companies to operate the way they are used to by restricting businesses from classifying workers as independent contractors rather than employees. This is also being used as the basis for a national PRO act, which would have a similar impact on U.S. truck drivers everywhere.
Beyond worker classification, California Air Resources Board (CARB) regulations went into effect on Jan. 1, eliminating 20% of trucks eligible to pick up loads from the ports. The goal of these regulations to significantly lower emissions is vital to our future but comes at a catastrophic time for drivers. It will force carriers to buy new trucks at a time when they are barely staying afloat. While there is undoubtedly a blueprint for how to handle a down trucking period, there has never been one that was also so heavily impacted by regulatory pressures.
Preparing for 2023
Uncertainty is a familiar term for supply chain executives but perhaps not at the level we expect going into the New Year. It will be critical for retailers to add new layers to their S&OP approach and account for trucking and warehousing challenges by creating redundancies and contingencies. This must start by including insights from those tasked with implementing these plans.
Retailers might instinctively believe this is cyclical, and eventually, the challenges we face today will regress to the mean. But that makes them vulnerable to facing the same problems that surprised them. Regrettably, retailers have missed a peak season this year, but with extra time to plan, they increase the chances of a successful 2023.