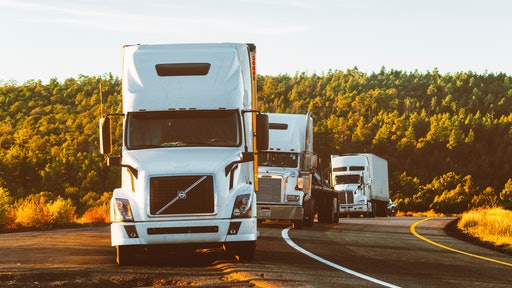 Pexels
Summer is a "hot" season in more ways than one; high demand for certain vehicle specs presents an opportunity for fleet owners. Here are year-to-year trends of major markets nationwide, and how businesses can improve vehicle utilization.
Summer commercial vehicle rental demand in 2021
To meet the anticipated demand of seasonal commercial vehicle spec popularity, owners are recommended to consider the following:
Trailers to see steady long-term rentals. Both refrigerated and dry trailers see high demand this season for over-the-road rentals. ‍
Final-mile vehicle rental demand will increase. There will be an increased need to rent vehicles for final-mile deliveries, which include box trucks as well as sprinter vans. Also, these vehicles will see an increase in rentals as live event, restaurant and hospitality industries ramp up their activity and will be in need of extra capacity.
Expect summer business' rental demand
This summer season is expected to have strong tractor and trailer rental demand in June and July. Across nine active markets, companies have historically demanded medium- or heavy-duty rental vehicles for long hauls. The food and beverage as well as construction industries drive the bulk of rental demand. Even to the very end of the summer in August and September, vehicles will be picked up early for reservations that last through the holidays.
This season's rental demand should keep the wheels moving on any owner's vehicles that can handle large cargo capacity. Flatbeds, 53-foot trailers and sleeper tractors are all predicted to see rentals from businesses that will require additional freight capacity for long-term such as moving services, retail industry freight and construction freight.
Increase in refrigerated vehicle rentals
June through August is a great time for refrigerated vehicles. Compared to the rest of the year, refrigerated vehicles, like refrigerated box trucks and reefer trailers, typically see peak demand this season. During this time of year, expect a 54% increase in demand for reefer vehicles. This demand is driven by events, entertainment, restaurants and general hospitality companies sponsoring outdoor events and accommodating vacationers. Summer's recreation creates rental demand for increased cold storage freight for food, beauty products, tobacco products and more.
Long-term trailer rentals
Trailer vehicles will start to be rented long-term in June. Right now, the trailer market is seeing extremely high demand with companies urgently looking for availability. COOP by Ryder data shows that dry vehicles like trailers will continue to see the largest volume of rental days.
Final-mile rental demand in the summer
E-commerce continues to drive a need for final-mile deliveries. Dry trucks and day cabs are easily filled with delivery packages through the business and personal services industry. Approximately 75% of summer rental demand comes from day cab, dry truck, reefer truck and van final-mile vehicles. It is a trend that saw a large bump during 2020.
Tips to generate maximum summer revenue
Summer is a very competitive rental market that owners can take advantage of by adapting their listings. Some ways owners can do that are:
Keep vehicles available. Stay up-to-date as your business needs change. Popular summer picks like final-mile, reefers and trailer vehicles are more likely to be rented if they are listed available at the beginning of the work week.
Set a competitive daily rate. Make sure rental rates are comparable to the rest of the market. Also consider offering long-term rental discounts to make your listing more attractive to renters and generate consistent revenue.
Promote businesses. Advertise your vehicles to companies in your network. They could be the ones who need to rent the vehicles that you have sitting.
Click here to hear more about recent trends in trucking: