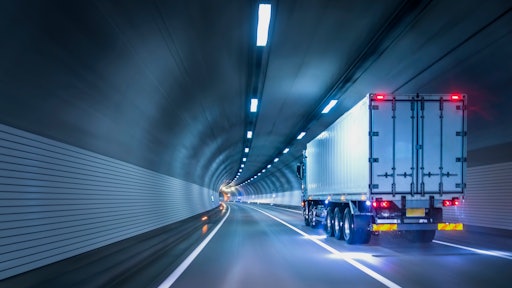 Getty Images
In the last 18 months, a great deal has changed in the area of product distribution. The rise of e-commerce sales and expectations of next-day or same-day delivery has changed the way goods are moved. In an attempt to adapt to these new market dynamics, many fleets shifted existing assets in order to meet delivery deadlines, even if the assets weren't exactly suited for the new job.
Now the trucking industry is faced with material shortages that are impacting both the ability to get new trucks and trailers and to get parts needed for maintenance and repair of existing assets. Given these changes, now would be a good time to look at both your asset mix and asset utilization to ensure you have the right assets properly assigned to routes and are not overusing some assets while underutilizing others. Right-sizing is a term commonly used to describe this process, and at its essence, means having the right truck in the right location and using that truck for the maximum amount of time.
The first step in this process is to make note of every asset in your fleet. How many tractors do you have? What about straight trucks? How many trailers and how long are they? How many are reefers? What about tankers? You should also note the age and mileage on each unit.
Next you need to determine the utilization rate for each asset. Of the hours available, how many hours is each asset being used? It is impossible to achieve 100% utilization because of drivers' hours of service and the need for the vehicle to be down for maintenance. However, low utilization rates for certain assets is a sign that you may no longer have the right mix of vehicles in your fleet. And, if assets are being overutilized, you may end up with higher maintenance and repair costs. Each fleet needs to determine its ideal utilization and that number can vary based on the duty cycle of the assets.
For each vehicle, determine what it is being used for — long-haul, regional haul, local delivery, etc. — and how often it is being used. You can use data from the vehicles' telematics devices to get the most accurate information. If you use team drivers, make sure to evaluate the data for each shift to determine proper utilization.
Once this part of the analysis is completed, you will be able to see which assets are overutilized and which are underutilized. At this point you may want to take a location-by-location look at vehicle utilization to see if there are any patterns of locations with assets that are either being overutilized or underutilized.
If possible, take a clean sheet approach to routing. Check with customers to see if the current pickup/delivery windows still work and if they have flexibility about the days and times you can pick up goods or deliver. Once you have the information you need, assign trucks so that you optimize routing while still meeting customers' needs.
Look at each vehicle and what it is being used for. Do you have the right vehicle assigned to the right route? Would a different vehicle be better suited for a particular route? Also determine if each vehicle has the lowest total cost of ownership for the application in which it is being used.
If you have multiple locations, you can use the utilization analysis to move assets around to make sure you have the right mix of vehicles at each location. Given the changes wrought by the pandemic, it is very likely that at some locations you may have assets that are being underutilized while at others your assets are being overutilized. Moving assets among locations can fix that imbalance.
During your utilization analysis, keep an eye on the future. Speak with customers about their growth plans over the next several years to determine how that will impact the number and types of assets you will be needing going forward.
Right-sizing is not something you need to do every day, but certainly is something that should be done on a regular basis and as customers' needs change in order to ensure you are getting the most value from the assets you have.