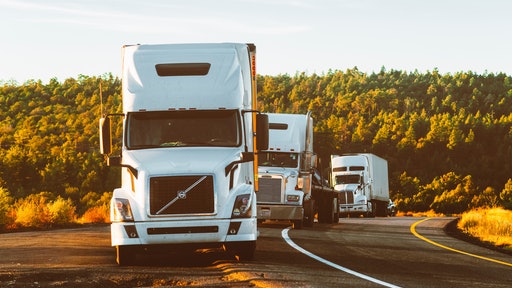 Pexels
The Coronavirus disease (COVID-19) pandemic turned many businesses upside down. While many trucking fleets were part of delivering essential goods, others saw their business slow to a crawl. The pandemic also altered the way people purchased the items they needed and wanted. E-commerce, which was growing prior to COVID-19, surged during the pandemic, and predictions are that it will continue its upward trajectory.
Given sweeping changes in not only the economy but also in the purchasing behavior of both end user consumers and businesses, now is an excellent time to re-evaluate all aspects of your business to see how well you are situated for the future — the "New Normal" as it is being called by many.
A good place to start is with an assessment of your assets. Take inventory of not just the number of assets you have but also the types of assets. How many straight trucks? How many medium-duty tractors? How many light-duty trucks and vans? How many heavy-duty tractors? How many dry van trailers? How many reefers? This information has to be combined with customer data to see if your fleet is not only the right size in terms of total number of assets, but also has the right combination of those assets. The way to your market could have substantially changed making fleet adjustments a necessity.
At the same time, speak with your existing customers to see how their business needs have changed during the course of the pandemic and what they are expecting for the upcoming year. Talk to them about how flexible they are in terms of pickup and/or delivery times. Just because you have always picked up loads at 10 a.m. on Tuesdays and Thursdays does not mean that is the time that now works best for your customer, nor does it mean that it is the ONLY time you can pick up a load from them. The time has come to work together to drive cost down and efficiency levels up in order for you both to remain competitive.
Overlaying customer needs with your equipment inventory will be helpful as you look at routing. Look at routing as if there are no limits. Start with the clean sheet of paper approach. Then begin to add in pick-up and delivery times that must occur on a specific day and time. From there, look at how you can optimize routing in a way that allows you to meet your customers' needs but is also most efficient for the utilization of your drivers and your fleet.
Of course, any changes you make to the type of equipment in your fleet or the routing will have an impact on the number and type of drivers you need. Despite the COVID-19 pandemic, there is still a significant driver shortage, so you need to be constantly recruiting to make sure you have the proper number and type of drivers. If possible, when working on the routing, try to make routes more regional in nature as more and more drivers are expressing a strong interest in being home more often. Industry statistics show that the average length of haul is decreasing, and drivers are looking to work for carriers that can meet their needs to be home at least every weekend.
Remember to factor in any changes to maintenance that will be needed as a result of any equipment or routing changes. Review the skill sets of technicians to make sure they mesh with the new reality of your fleet. If you outsource maintenance and repair, inform your outsourced service provider about the changes you have made and ask them if they will be able to accommodate the new maintenance needs created by changes to your equipment or duty cycles.
COVID-19 cases are on the rise all across the country and many local governments are re-instituting restriction on business operations. In some cities, restaurants are only open for carry-out, which will likely impact the amount of goods they need and the frequency with which they need to be delivered. On the other hand, grocery stores are likely to see a renewed uptick in business.
Another big unknown — and also a potential big opportunity for trucking — is in the distribution of COVID-19 vaccines. Now is a good time to start assessing whether or not your fleet can capitalize on that opportunity and what changes are needed to be able to do so.
While trucking has always responded to change, the changes brought about by COVID-19 and the country's response to it have caused some fundamental changes in the way consumers and business make purchases. There has been a significant shift to e-commerce and a desire for next-day or same-day delivery. There are likely to be additional changes and demands placed on the supply chain as we navigate through the pandemic as well as the distribution of the vaccine as it becomes available.
This is the time to completely re-evaluate business as usual and "that's the way we have always done it" thinking because if the pandemic has taught us anything it is that there is no more "as usual." We are moving toward a "New Normal," but no one yet knows what that will look like. To successfully navigate it, you will need a complete understanding of all your assets — human as well as rolling stock — so you can be prepared to make changes as needed to capitalize on the opportunities that present themselves as we move into and through the New Year.