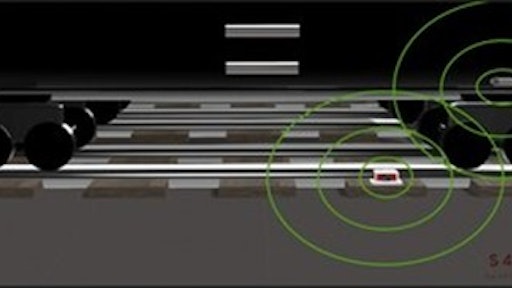 Industrial Networks LLC (INet)
Industrial Networks LLC (INet) released the SMRTag system, which fully automates railcar inventory collection for industrial railyards.
"We are pleased to offer shippers, railroads and repair facilities our SMRTag technology, which offers significant improvements in INet's inventory and inspection solutions," says Jimmy Finster, president of Industrial Networks. "Our innovation not only enhances efficiency, but also improves overall railroad safety in the rail industry. We believe the SMRTag system has the potential to transform rail asset management as well as all types of rail activities."
Key takeaways:
The SMRTag uses the latest in IoT-based location and asset management technologies, which enables single-point collection of multiple railcars for industrial shipping and storage facilities.
The SMRTag system revolutionizes this process with INet's SMRTMesh network by strategically positioning battery-operated, ground-mounted anchors throughout the railyard to locate each SMRTag affixed to the railcar to give its exact position in the railyard. The INet technology significantly increases the speed and accuracy of railcar inventory while reducing tedious manual work and improving worker safety and efficiency.
The SMRTag is compatible with AAR railroad standards allowing development of systems for real-time location and sequence information for trains. These systems can handle millions of data points per second through simplified, resilient communications which inherently understands, and monitors, the organization of any consist.
The SMRTag Open API allows sensor integration for a wide variety of events such as impact, pressure, load/empty, and temperature that will enhance the safety and condition of rail assets and their cargo.