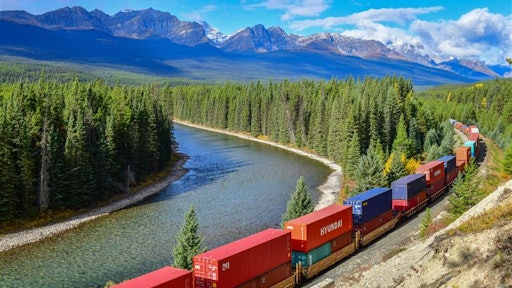 Viewfinder
Marking its third acquisition of United States railroad systems, Canadian Pacific Railway Limited buys Kansas City Southern through an agreement valued at $29 million. The buy is part of Canadian Pacific's strategy to strengthen rail in North America and will result in the first rail network that will connect the United States, Mexico and Canada. The company says the merger will create jobs, provide expanded market reach and improve efficiency and service. 
Per Canadian Pacific: 
Canadian Pacific has agreed to acquire KCS in a stock and cash transaction representing an enterprise value of approximately USD$29 billion1, which includes the assumption of $3.8 billion of outstanding KCS debt. The transaction, which has the unanimous support of both boards of directors, values KCS at $275 per share, representing a 23% premium, based on the CP and KCS closing prices on March 19, 2021.
Following final approval from the Surface Transportation Board ("STB"), the transaction will combine the two railroads to create the first rail network connecting the U.S., Mexico, and Canada. Joining seamlessly in Kansas City, Mo., in America's heartland, CP and KCS together will connect customers via single-network transportation offerings between points on CP's system throughout Canada, the U.S. Midwest, and the U.S. Northeast and points on KCS' system throughout Mexico and the South Central U.S.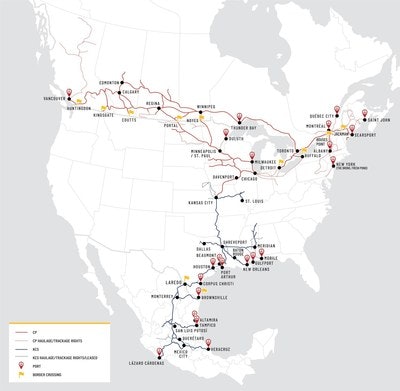 "This transaction will be transformative for North America, providing significant positive impacts for our respective employees, customers, communities, and shareholders," says CP president and CEO Keith Creel. "This will create the first U.S.-Mexico-Canada railroad, bringing together two railroads that have been keenly focused on providing quality service to their customers to unlock the full potential of their networks. CP and KCS have been the two best performing Class 1 railroads for the past three years on a revenue growth basis."