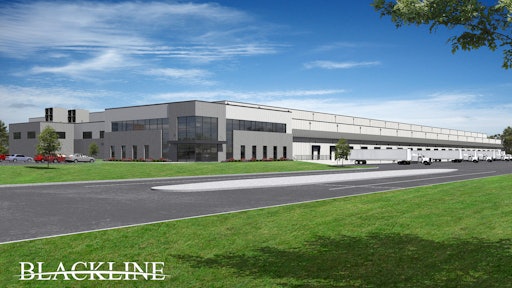 Tippmann Group
Blackline Cold Storage, LLC announced plans to develop, construct and operate a new 298,000-square-foot, state-of-the-art cold storage facility at the Port of Houston.
The 36-acre rail-connected site features phased expansion up to 650,800 square feet at full buildout.
This new cold storage facility results from the uptick in perishable and frozen goods moving through the Port of Houston.
From Tippmann Group
Blackline selected Tippmann Group for the facility design and construction, which will incorporate flexibility for multiple segregated temperature zones (including blast freezing capability), 48-foot ceiling heights, up to 50 truck doors and rail connectivity.    
The Blackline facility will represent the newest large-scale cold storage facility at the Port of Houston and, and will be operational in 12 months.