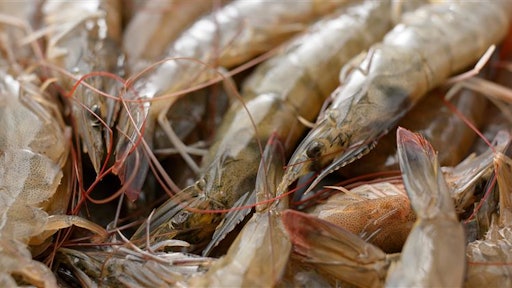 leungchopan
Tridge, a global sourcing and market intelligence hub for food buyers and suppliers, has reported the latest market trends affecting the food and agriculture sector. This week the biggest news relates to the export strains caused by the pandemic that have disrupted trade dynamics in the shrimp industry for 2020.
Vietnam, the world's third-largest shrimp exporter, has recorded positive growth in its shrimp industry with the US and China increasing imports. According to the Vietnam Industry of Seafood Exporters and Producers (VASEP), the first half of the year reached USD $1.5 billion, up 5.7% compared to the same period last year.
The South East Asian country has gained a competitive advantage by responding to the effects of Covid-19 early, ensuring production rates are maintained. This has filled a market void as other exporters such as India (world's top exporter) and Ecuador (second-largest exporter) have experienced difficulties as a result of the pandemic.
Ecuador, especially, has been severely affected over the past six-months and unable to trade at normal levels due to lockdown restrictions, spiked production costs, labour shortages, and reduced demand. With prices at an all-time low, importers of Ecuadorian shrimp are worried that the shrimp market bubble will burst once supply begins to shrink.
Hoshik Shin, founder and CEO at Tridge, commented: "The Vietnam shrimp market has experienced positive results despite the global disruption caused by the virus. Its outlook also looks very promising due to the EU-Vietnam Trade Agreement (EVFTA) that took place in August.
"The EVTA means that going forwards, food and agricultural products including shrimp will be liberalised from import tariffs, improving Vietnam and European trade relations. Manioc starch, coffee, sugar and rice are some of the other commodities that are set to benefit from the agreement."