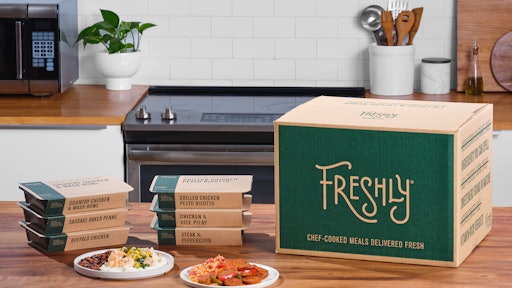 Freshly Inc.
Freshly Inc. has introduced Freshly for Business, a new B2B platform to help companies nourish their teams no matter where they are.
Freshly for Business is built to solve the challenges facing small businesses with a few employees to companies with hundreds of thousands of employees located across the country. This year, Freshly will ship 50 million meals to over 20,000 zip codes in the United States, providing an optimal platform to help businesses across the country during these challenging times.
Freshly delivers chef-cooked meals that are fresh, never frozen and can be heated and served in 3 minutes.
"We've seen a huge demand from employers who want to provide their teams with healthy and affordable food options right now, especially those with frontline employees," says Michael Wystrach, Freshly's founder and CEO. "We're all adapting in this current climate and businesses are shifting their work perks like meals, coffee, and snacks to virtual options. As access to fresh food becomes increasingly challenging and costly, Freshly for Business is helping meet evolving needs."
.