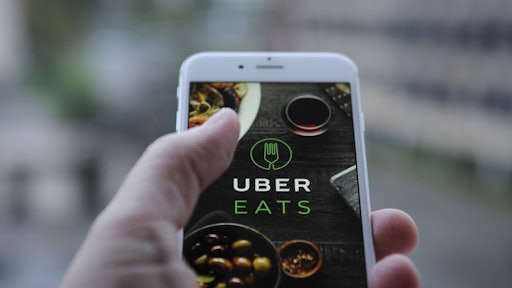 Uber Eats
Uber Eats announced efforts to support independent restaurant owners and operators as the hospitality industry faces unprecedented challenges amidst the Coronavirus disease (COVID-19) state of emergency.
"We know the coming weeks will be challenging ones for many small business owners, and we want to help restaurants focus on food, not finances," says Janelle Sallenave, head of Uber Eats for the United States and Canada. "That's why we're working to drive increased demand to more than 100,000 independent restaurants across the U.S. and Canada through free delivery and marketing efforts."
Details of the support package include a waiving of delivery fees on all Uber Eats orders from independent restaurants across United States and Canada, as well as dedicated marketing campaigns—both in-app and via email—to promote delivery from local restaurants.
"Over 90% of all restaurants are small- and family-owned with 50 or fewer employees, each restaurant, along with the industry's 15.6 million employees, are facing uncertainty and disruption because of coronavirus," says Sean Kennedy, executive vice president of public affairs for the National Restaurant Association. "Efforts that promote drive-thru, takeout and delivery are important tools to help restaurants continue to serve consumers during challenging times."
To support first responders, Uber Eats has pledged 300,000-plus free meals to be delivered to healthcare workers and other relief efforts in coordination with local and state governments.