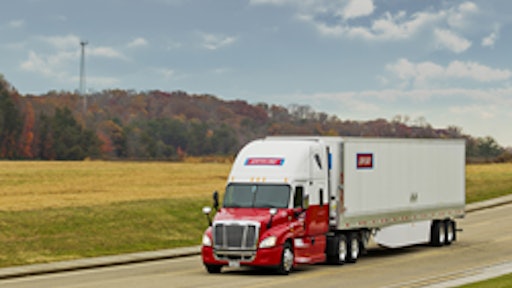 Rolling Strong announced that Skyline Transportation, Inc. is realizing steady adoption of its health and wellness mobile app among drivers and other personnel.
"Since introducing the Rolling Strong app about three months ago we've had over 30 percent of our 160 drivers and office staff register and begin using the program," says Bonnie Garrabrant, HR manager at Skyline Transportation. "We've been a family-owned company for more than 65 years, and after our founder passed away suddenly his family wanted to take extra steps to take care of our family of employees. With Rolling Strong, we have a partner who is behind us every step of the way as we work to help everyone improve their health and wellness.
"We believe that our stability and success are driven by the support we can provide to our employees," Garrabrant adds. "With Rolling Strong, we are able to put their health and wellness first while focusing our own resources on business needs. They handle a lot of the time-consuming work for us by promoting their app to drivers through emails, social media and literature. We really like what they've done in a very short amount of time."
Skyline Transportation is also working to encourage enrollment in the Rolling Strong app through competitions where company employees can earn prizes for signing up, getting wellness checks, speaking to CDL wellness coaches who can provide mobile or live support through the platform, and taking steps to improve nutrition, fitness, sleep, and stress and weight management. Prizes have included gift cards and Fitbit devices.
Founded in 1954 and based in Knoxville, Tennessee, Skyline Transportation is an asset-based carrier that provides truckload, dedicated fleet, specialized and expedited services. The company offers its drivers competitive pay and benefits packages, weekly schedules that guarantee home time, and trucks with amenities that include APUs and EpicVue in-cab satellite TV.
"Prevention is the key to good health and for trucking companies and their employees it could also lead to lower healthcare costs," says Stephen Kane, president of Rolling Strong. "Skyline Transportation has had an exceptional response in registrations for the Rolling Strong platform for those reasons, and the more their drivers hear about it, the more they will be encouraged to use the app's capabilities to improve their health and wellness."