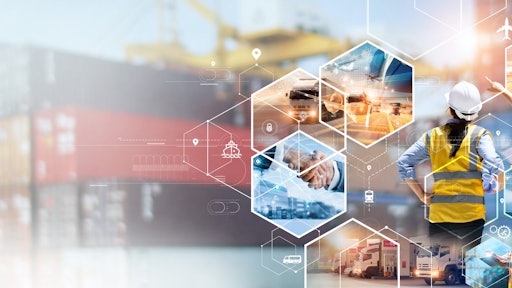 ipopba AdobeStock_514902615
As Russia grapples with the western sanctions one year after the invasion in Ukraine, China supports by bolstering bilateral trade between the two nations, according to new data released by Container xChange.
"There is significant cargo movement from China into Russia but very scarce movement back to China from Russia. Containers are piling up in Russia, which means that the secondhand container prices are very low in Russia. You see a 40-foot-high cube container being on sale in Moscow for less than $1,000, while in other parts of the world it is almost double or even more. This is significant and has tremendously detrimental impact on the business of container logistics because of the high imbalance of demand and supply of containers," says Christian Roeloffs, co-founder and CEO, Container xChange.
Key takeaways:
In February 2022, the average price of a 40-foot-high cube container in Moscow was $4,175, which is now $580 as of Sept. 25.

Similarly, the average price of a cargo worthy 20-foot distribution center was $1,961 in February 2022, which has consistently declined and bottomed out to $675 as of Sept. 25.

China, traditionally a substantial purchaser of Russian energy, has now emerged as a vital source of imports, encompassing a wide range of products such as machinery, pharmaceuticals, auto parts, consumer goods, smartphones, cars, and agricultural equipment from China. This shift has created a shortage of closed cargo containers, further intensifying the logistics challenge.

This shift is a direct result of numerous international companies exiting the Russian market amid ongoing geopolitical tensions and the conflict in Ukraine.

Trade between China and Russia witnessed substantial growth of 36.5% in the first seven months of 2023, totaling $134.1 billion, according to Chinese customs data. China's exports to Russia surged by 73.4%, reaching approximately $62.54 billion, while imports from Russia also grew significantly by 15.1%, totaling $71.6 billion.

According to a report from the VPostv, Russian railway depots are grappling with an overwhelming accumulation of empty shipping containers originating from China.

Overloaded Russian ports and roads are causing transportation inefficiencies.

Despite recent declines in shipping rates, operators providing container shipping services are pressing forward with their expansion plans on the

China-Russia trade

lane.
"Currently there are around 150,000 surplus containers in Russia, and everybody is looking for an opportunity to return containers back to China. All containers from Russia to China go with a pickup charge. Regarding container trading, many Chinese companies are selling containers below market price to get rid of the boxes since it doesn't make sense to send them back to China. From Moscow to Shanghai, the offline market offers around $1,500 for new containers. If cargo worthy containers are in good condition and cost less, they prefer to sell the boxes in the local market," says Roeloffs.