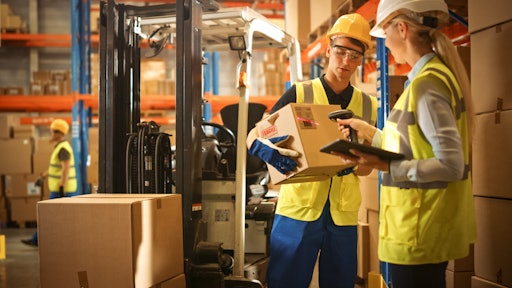 AdobeStock_389649117
The expansion in the international trade of perishable products has broadened not just the geographical scope of the industry but also the logistical infrastructure and requirements necessary to cater to the growing volumes.
The operational complexities are significant, given that each perishable product has a different life span and transportation requirements in terms of optimal temperature, transit times, and packaging and handling requirements. This translates into higher demand for cold storage at the landside and reefer containers for maritime transport, as well as access to visibility of cargo throughout its journey.
Given this segment's nature, the typical supply chain challenges faced by most other industries are amplified in the case of perishable commodities. Besides, the segment also has a set of challenges unique to the industry.
Some of the most pressing challenges include:
1. Limited shelf life
The limited shelf life of commodities poses a unique logistical challenge in the perishables sector. Smoothly functioning supply chains and well-coordinated logistics activities are essential to ensure that the products' delivery time, as a proportion of its shelf life, is minimized.
Of the potential delays that can impact shelf life, customs clearance delays should be one of the easiest to solve. Simplifying and digitizing customs clearance and documentation using artificial intelligence (AI) reduces the complexity and allows for the collation of information across multiple sources and disparate formats. This ensures that customs documentary requirements are accurate and filed on time, helping ensure on-time delivery.
2. High-value cargo and potential claims risk
Perishable commodities are of high value. Combined with the time-sensitive nature of the cargo, this means that if spoilage during shipping occurs, potential claims for damages would be correspondingly high, coupled with the added risk of loss of reputation and costs of litigation.
It is critical to ensure that the transport planning is done carefully and executed diligently. Automating the shipping process and pushing near real-time alerts on various milestones reduces the amount of manual effort needed. This in turn cuts the probability of human errors and helps avoid risks arising from inadvertent errors.
3. Real-time cargo status and condition
To preserve the value and utility of perishable cargo, the temperature and internal atmosphere must be kept within stipulated levels. Any fluctuations in the temperature can cause damage to the cargo, lowering its value and delays in delivering the cargo can reduce the shelf life.
Exporters and importers need real-time visibility of the status and condition of the cargo at all transit points to avoid or minimize damage and delays and are well-positioned to take appropriate remedial measures when needed.
4. Supply chain disruptions
In 2021, at the peak of the COVID-19 disruptions, 20% of U.S agricultural exports were lost due to carrier issues, while ocean carriers initially declined 40% of export booking requests, and shipping lines canceled 31% of confirmed export bookings. Only 35% of U.S. agricultural exports reached overseas customers on time.
Shippers were faced with the prospect of their perishable goods awaiting allocation of empty containers and thereafter lying at the port for a vessel connection. Even after being loaded on a vessel, congestion at the destination port caused further delays.
Utilizing software, importers should evaluate and select a drayage partner in advance. Dray providers rely on accurate dock, navigation and customer communications in real-time, resulting in smooth handovers and seamless cargo delivery at this critical stage in the supply chain.
5. Compliance and regulations
Perishable product exporters and importers must contend with a litany of regulations, complying with these involves extensive documentation and adhering to stringent processes. Moving from manual data entry to digitized solutions helps provide much needed time for compliance and validation avoiding penalties and fines and delays.
Given the operational complexities and comprehensive documentary and procedural requirements, importers and exporters of perishable commodities should incorporate digital solutions to streamline logistical aspects and customs clearance to help ensure the integrity of the products and exceed customer expectations.