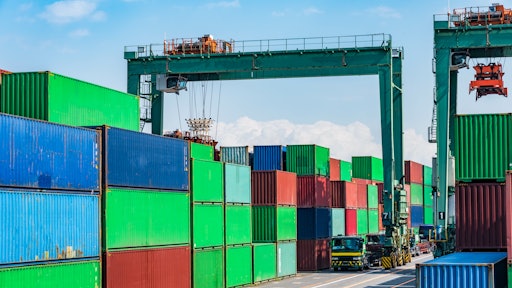 hit1912 AdobeStock_144569221
The drayage industry is poised to grow from $6.1 billion in 2022 to $8.3 billion by 2027, according to new data from PortPro.
"We took a deep dive into the complexities of the drayage industry, the specific challenges carriers face, and how technology has become the game changer for everyone involved," says Michael Mecca, founder and CEO of Portpro. "For the first time, readers can find critical data on this industry in one place."
Key takeaways:
Primary growth drivers come from a global increase in consumer demand for e-commerce. Areas to keep an eye on for more future growth include electronics, food and beverage, automotive, chemicals, oil and gas, and pharmaceuticals.
Drayage is a critical industry, on the front lines of the supply chain — yet at a technological crossroads. Growth-minded drayage carriers are embracing technology to digitize operations and improve efficiency and services. Hindered by manual systems, carriers now recognize that adopting technology is the only way to survive today.
Forecasts call for increased investments to strengthen the infrastructure of the entire port ecosystem — all to accommodate growth in consumer spending and imports. This impacts all the players — with improvements to bridges (e.g. heightening to accommodate larger ships); new equipment (e.g. cranes); new larger vessels; overall operation expansion; new technologies; and more employees.
A sustainable future is top of mind, but slow in adoption. Carriers share concerns for building infrastructure to support e-fleets and other artificial intelligence (AI) opportunities on the road and in warehouses.