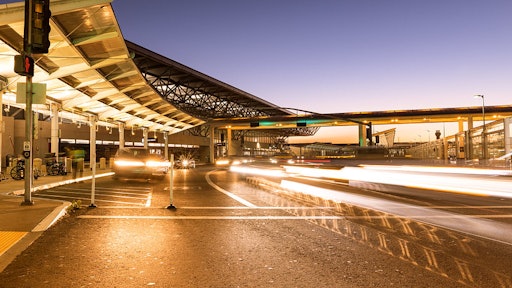 Port of Oakland
As part of the Port of Oakland's road to zero emissions, it developed Airport Carbon Accreditation, an international program that requires airport members to commit to a complete review of greenhouse gas (GHG) inventories. Member airports must also pledge to decrease GHG emissions through the implementation of a variety of emissions reduction measures at their facilities.
"Joining this accreditation program demonstrates that the Port of Oakland is committed to reducing emissions at Oakland International Airport while it continues to improve its operations," says Port of Oakland executive director Danny Wan. "We have already cut emissions with electric plugins for airplanes at the gates and the use of battery electric equipment at the airport. Now we are identifying opportunities to decrease emissions even further and developing a plan to implement them."
Key takeaways:
Oakland International Airport (OAK), which is owned and operated by the

Port of Oakland,

is pursuing a Level 2 certification under the Airport Carbon Accreditation program to reduce GHG emissions caused by the combustion of fuels as well as emissions caused by generating electricity from sources that are controlled or owned by the

Port of Oakland.

There are six levels of accreditation.
The

Port of Oakland

is proposing a non-binding target of a 50% reduction of GHG emissions, also known as carbon emissions, by 2030. The goal is to reach zero emissions operations at OAK by 2040.
"The Port of Oakland is continuing to incorporate climate resiliency into its planning efforts for development and operations at its facilities. Cutting harmful emissions is a major part of that plan," says Wan.