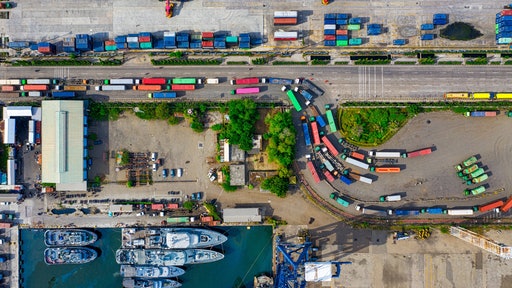 Getty Images
Despite the ongoing market fluctuations, the Container Price Sentiment Index (xCPSI) has exhibited resilience and witnessed growth in July compared to June, and that container prices have been relatively stable over the past 30 days (July) as compared to the previous 90 days (May-July), according to new research from Container xChange.
"As economists shift from predicting recession to a 'soft landing,' the industry holds its momentum. While some experts remain cautious, the foundation of a resilient economy, sustained consumer activity, and strategic federal investments improves the outlook of the upcoming holiday season," says Christian Roeloffs, co-founder and CEO, Container xChange. "It's a shipper's market this peak season as rates stabilize at below pre-COVID levels and capacity is abundant. Prices are low and this offers a great opportunity for exporters this peak season."
Key takeaways:
While the opinion is varied, still most respondents (42%) foresee an increase in container prices in the near-term, which is indicative of potential market improvement; 28% foresee a further decline in container prices, suggesting a certain degree of pessimism in market conditions; and 30% of those surveyed maintained that prices would remain unchanged.

Container prices have experienced a visible dip over a 90-day period, with Southeast Asia reporting a substantial -15.73% decline from May to July 2023.

Asian ports have been witnessing steady changes in average container prices for 40 HC cargo-worthy containers.

For shippers, engaging in container trading or leasing within Southeast Asia at present, compared to three months prior or even just one month ago, presents a viable business prospect.

According to Fitch Ratings, in the second quarter of 2023, China witnessed a 6% year-on-year increase in total container throughput, a significant improvement compared to 3% growth in first quarter of 2023. This expansion was primarily propelled by intensification of trade under the Regional Comprehensive Economic Partnership (RCEP), introduction of new foreign trade routes at the Dalian port, and upward trajectory of trade with nations participating in the Belt and Road Initiative.
The Global Ports Tracker forecasts, provided by National Retail Federation, indicate that import cargo volumes are poised to reach their peak in August. This surge aligns with retailers' preparations for the winter holiday season stocking.
"Although we did avoid a technical recession in the Eurozone, retail trade is down by 0.3%, along with high inflation rate. These high prices will continue to exert pressure on operating costs for shipping companies. Carriers and freight forwarders should anticipate rising expenses related to provisioning ships and providing for crew members. Shippers might also experience increased costs for transporting goods, affecting overall supply chain costs," adds Roeloffs. "Short-term shipping demand may experience a boost, especially for routes connected to countries with stronger growth rates like Ireland and Spain. However, the potential for growth to be less robust than expected warrants cautious optimism. Prepare for potential shifts in shipping demand as companies explore more cost-efficient transport options during uncertain economic periods."