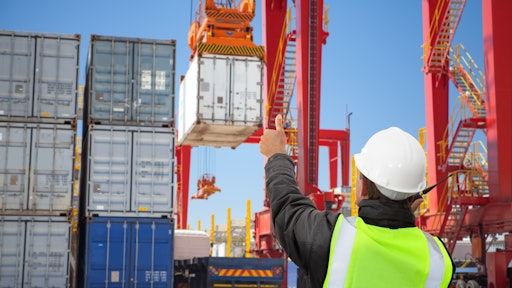 sculpies AdobeStock_244678288
The British International Freight Association (BIFA) partnered with Manpower to launch the Freight Development Pathway to help identify, attract and train suitable candidates from outside of the freight forwarding and logistics sector for career opportunities with freight forwarding and logistics companies. The Freight Development Pathway will give participants a three-week employability program, plus an introductory freight and customs training course, delivered by BIFA's team of qualified trainers.
"Partnering with Manpower, we intend that the Freight Development Pathway will create a pool of talent that has little knowledge or experience of the freight sector and help make the delegates work and industry-ready for BIFA members," says Carl Hobbis, one of BIFA's executive directors.
From British International Freight Association (BIFA):
The program will be administered by Manpower and will include group sessions, weekly 1:1 meetings, as well as employability training to get each participant ready for interview and eventual employment.

BIFA's

team of trainers will deliver the additional part of the program that focuses on some of the key aspects of a career in freight forwarding, such as the buyer/seller relationship; documentation; Incoterms 2020; modes of transport; moving goods around the EU; charges, costings and bookings; consolidation principles; the UK Trade Tariff; classification of goods; procedure codes; duty and VAT calculations; paying HMRC; and customs valuation.
"We're excited to be partnering with BIFA to introduce the Freight Development Pathway to encourage candidates to consider the freight sector and support them in achieving their career goals. Manpower has a track record of successfully supporting candidates into work through innovative workforce solutions like our MyPath program, which has trained and upskilled thousands of candidates since its launch in 2021. We look forward to applying this expertise to the Freight Development Pathway," says Jason Greaves, director of Manpower.