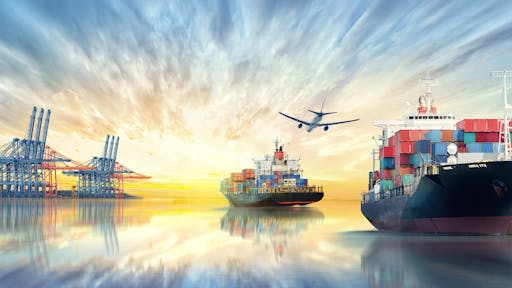 enanuchit - stock.adobe.com
Speaking as president of the California Association of Port Authorities (CAPA), Port of Oakland executive director Danny Wan requested state help to ease a U.S. supply chain crisis, calling for increased collaboration and solutions from all levels of government as containerized cargo continues to back up at California ports. Inaction could result in freight migration and job loss to other states, Wan warns.
"The current congestion that we see today is a result of decades of underinvestment in our ports and supply chain," Wan says. "Notably there is an 11:1 imbalance in federal transportation and waterside spending on other port complexes around the country compared to those made here in our state."
From Port of Oakland:
The request includes everything from a state-funded supply chain investment fund to land dedicated to cargo container storage.
Government assistance is needed at all levels to further ease supply chain congestion.
According to CAPA, more than 1 million California jobs and 3 million jobs nationwide are linked to trade through CAPA member ports. California port activities generate an estimated $9 billion in state and local tax revenue annually. 
The request also includes training centers throughout the state to develop a stronger supply chain workforce; creation of a California freight policy that can authorize emergency action in times of cargo congestion; and long-term state and federal infrastructure investment at ports.
"The California Association of Port Authorities represents 11 ports accounting for 40% of the nation's imports and 30% of U.S. exports," says Wan. "Assistance to the state's ports is critical to supporting the U.S. economy. The global congestion caused by our broken supply chain requires public policy changes that can be addressed by our state leaders."