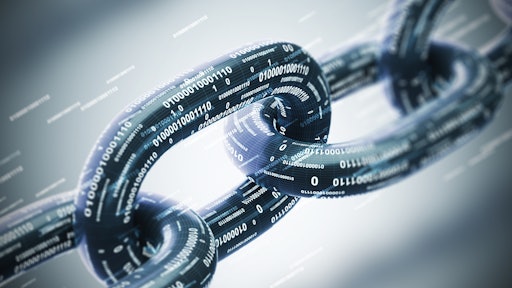 Getty Images
Since IBM and Maersk announced blockchain-based shipping tool, TradeLens, to limited availability last year, the companies have worked to have other major shippers come on board.
CMA CGM and MSC Mediterranean Shipping Company have joined TradeLens. The platform now encompasses nearly half of the world's cargo container shipments, according to Tech Crunch.
Shipping has largely been a manual process and can greatly benefit from digitization, but previous attempts haven't always been successful. Participants are hopeful that blockchain will solve the problem as they can easily follow the flow of shipments along the chain and trust that the immutable record has not been altered at any point.
"We believe that TradeLens, with its commitment to open standards and open governance, is a key platform to help usher in this digital transformation," Rajesh Krishnamurthy, executive vice president for IT & Transformations at CMA CGM Group, said in a statement.