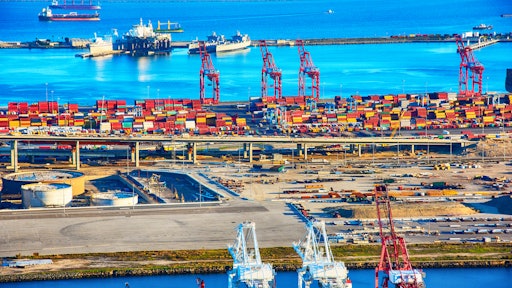 Getty Images
Port of Los Angeles and port of Long Beach posted strong volumes in January, despite trade tensions between the U.S. and China.
Port of Los Angeles reported January volumes at 852,4400, making it the busiest January output for the port in its history. In addition, it is also the seventh consecutive month of its monthly volumes topping the 800,000 TEU mark.
Logistics Management reports that the port's imports were up 1.7 percent, while exports fell 3.4 percent.
Meanwhile, port of Long Beach's January volume was off 0.1 percent annually compared to January 2018 at 657,286 TEUs. Imports dropped 0.3 percent, while exports fell 2.7 percent. However, empty containers jumped 1.6 percent to 216,160 TEUs.