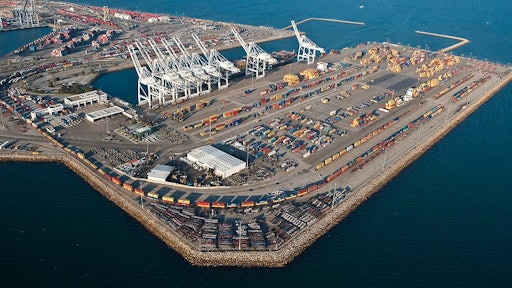 Bloomberg reports that Blackstone Group and KKR have been eyeing a container terminal at the port of Long Beach. The facility could be valued at $1 billion or more, depending on the structure of the deal.
Anyone that was interested in the terminal were asked to submit their interest last week. According to Bloomberg, Cosco previously owned the terminal and has agreed to sell it in order to obtain U.S. regulators' approval for its acquisition of rival container-shipping line Orient Overseas International. 
Deliberations are only at an early stage, and there's no certainty if anything will result in a transaction, Bloomberg reports.