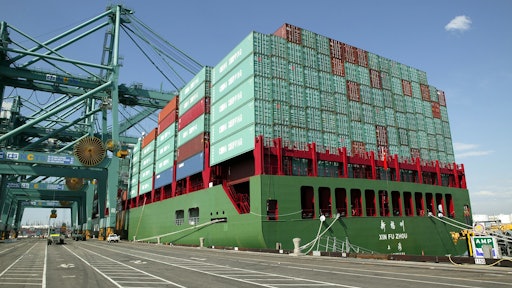 MatchBack Systems and GE Transportation announced their collaboration for the Port Optimizer solution. Port Optimizer will leverage big data to address marine terminal visibility, execution and efficiencies and will facilitate a dynamic window into port and cargo information. The solution is currently in use at the Port of Los Angeles and the Port of Long Beach.
"MatchBack Systems has the right solution to help us with our goal of providing improved planning and increased throughput for port authorities and their stakeholders," says Jennifer Schopfer, VP, General Manager of Transport Logistics for GE Transportation. "They do this through finding the best common matches for street-turns across parties."
Matchback's capabilities will drive additional inland performance improvements and operational and cost efficiencies for Port stakeholders by automating the street-turn process, reducing empty turns and reducing carbon emissions.
"We are pleased to be part of the GE Transportation Port Optimizer solution," says Todd Ericksrud, CEO, MatchBack Systems. "We complete the container lifecycle for the portal and will bring significant value to the port's customer base as well as terminals and the environment by facilitating matchbacks, or street-turns, across a network of customers, truckers and ocean carriers."