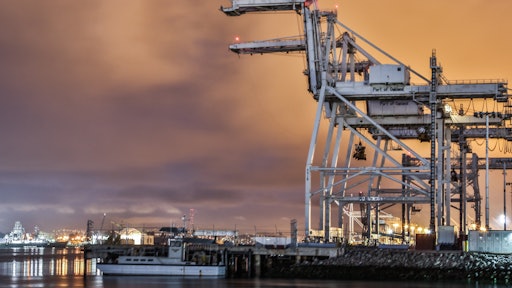 Exports are falling at the Port of Oakland, a hub for trade with China and the United States' third busiest port, as the trade war between China and the United States escalates.
In July, exports fell 7.3 percent year over year—their fifth monthly drop in a row, according to the San Francisco Chronicle.
"There's been some decline over the last few months," Michael Zampa, a spokesman for the port, tells the Chronicle.
But Zampa says "it's still too early to tell" if the primary reason for the drop is tariffs. China's restrictions on recycled paper, which is used to package retail goods, has also been dampening exports, Zampa adds.
To read the full original article, please click here.