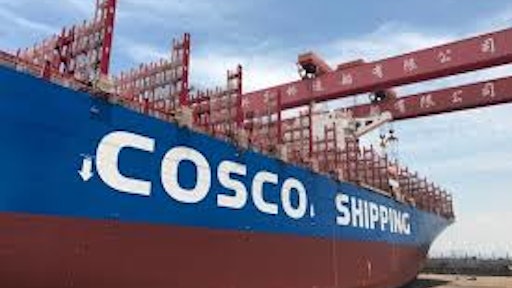 China approved of Cosco Shipping Holdings $6.3 billion takeover of Orient Overseas, the Wall Street Journal reports. With the country's approval, it brings the shipping consolidation a step closer to completion.
According to the Wall Street Journal, Beijing's antimonopoly bureau said in a filing that pre-conditions to the offer have been fulfilled. China's approval is important to the consolidation because it includes the OOIL-run Long Beach Container Terminal, one of the US' biggest gateways. The approval also suggests that Chinese officials are confident that the deal will pass under a US security review since Cosco has submitted a plan to sell the cargo terminal. A source told the Wall Street Journal that China wouldn't initially have approved the sale if it wasn't confident that the CFIUS would play along.
The sale initially raised concerns in Washington due to it being one of the biggest in a series of deals in consolidating container shipping industry. The sale is currently being reviewed by the Committee on Foreign Investment in the US, the Wall Street Journal reports.
The deal is expected to be completed by the end of July, with global port operators estimating the terminal to be worth upwards of $1.5 billion.