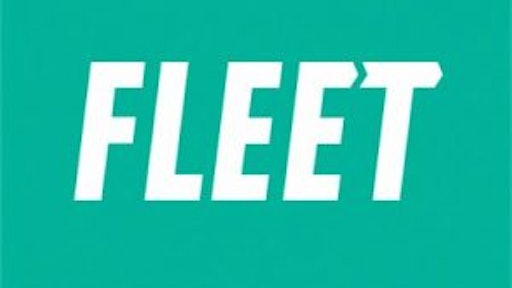 The Portland-based company's last funding announcement was in April of 2016, saying that it had reached $4 million. Its Series A brings Fleet's total raised so far to $14 million. Founder and chief executive officer Max Lock believes that Fleet will be the industry's first global distribution system that links rates, automates booking and documentations for shippers on a single platform.
Fleet launched at Disrupt San Francisco in 2014, where it made it to Startup Battlefield's final round. Lock first encountered the logistics nightmares while running Schoolboy Ice Cream. When other food businesses began asking him to import paper cups from Chinese manufacturers, Lock discovered that the cost of booking freight forwarders, who in turn need to book third-party services like warehouses, custom brokers and trucking firms, quickly adds up. He also noted that there was a lack of transparency in the process.
There are now more than 500 freight forwarders on Fleet's platform. The company claims that it can help businesses that make about five to 100 shipments per year while saving up to $30,000 and 800 hours annually by reducing the amount of time it takes to get quotes, manage accounts and track shipments across the world.
To read the full original article, please click here.