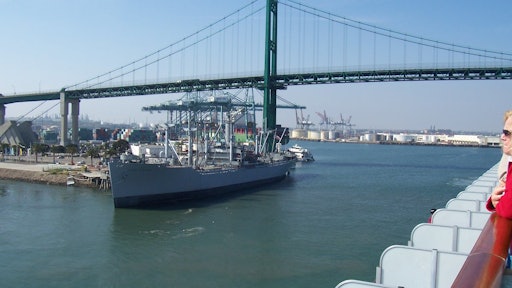 The Port of Los Angeles is poised to launch a $13 million, first-of-its-kind program to digitize cargo data at all its terminals, a move shippers hope will ease bottlenecks at the nation's busiest seaport.
Begun as a pilot program at one terminal earlier this year, the effort will allow the port to do what most Americans already can do—track packages from the minute they leave a distribution center until they get to the front door through a single platform.
Right now, shippers rely on a mishmash of networks to track goods at the port complex, where nearly 40 percent of the nation's imported goods flow through.
To read the full original article, please click here.