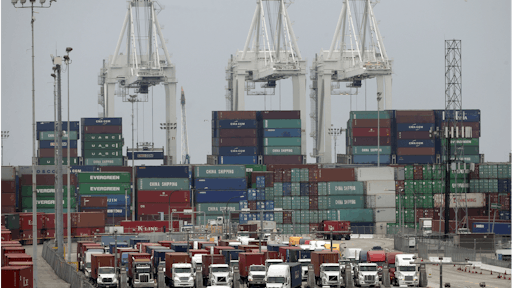 A major—and likely expensive—plan to reduce air pollution around the country's two busiest container ports may soon be approved by those who govern each port. 
Commissioners in charge of setting policy for the ports of Los Angeles and Long Beach are scheduled to assemble for a special joint meeting on Thursday. Their task is to decide whether to approve the 2017 Clean Air Action Plan Update, which is a proposed update to an 11-year-old plan that port officials describe as being highly-effective in terms of curbing air pollution around the local harbor. 
The proposals run parallel to an existing promise to replace diesel and natural gas burning trucks and equipment with zero-emissions technology by 2035. That kind of equipment is not presently available on a large-scale, commercial basis, which concerns industry types who are worried about having to pay for as-yet unproven strategies.
To read the full original article, please click here.