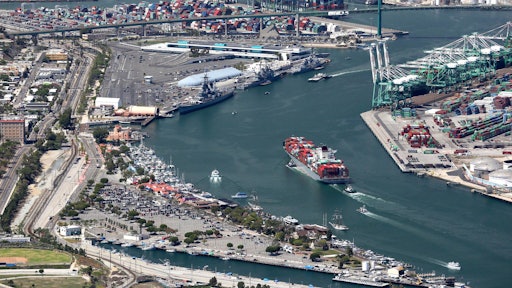 A suspected car thief who led police on a wild chase died Wednesday after falling off a shipping crane at the Port of Los Angeles, ending an hours-long standoff with police, officials said.
About 9:20 p.m., the man plunged roughly 150 feet onto a docked freighter, where he was pronounced dead, said Phillip Sanfield, a spokesman for the Port of Los Angeles. It was unclear whether he jumped or fell by accident.
In a statement, the Port of Los Angeles said it has launched a full investigation "into all the circumstances regarding Wednesday evening's incident, including the security breach at the container terminal," in an effort to make improvements.
To read the full original article, please click here.