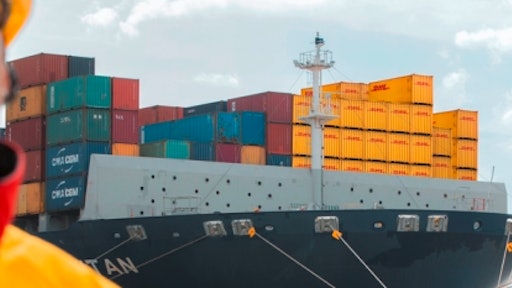 DHL Global Forwarding, the air and ocean freight specialist of Deutsche Post DHL Group, recently launched Ocean View, a new online platform that allows shippers to track their ocean freight shipments, and therefore, improve their end-to-end supply chain planning.
Ocean View consolidates information from DHL's Transportation Management System, the ocean carrier and the vessel itself for real-time visibility of the ocean transport. It also provides a forecast on future milestones, as well as a notification feature in case of route changes or delays.

"A survey recently conducted by our Global Forwarding team confirmed again that low visibility and transparency is a major issue for customers using door-to-door ocean transport. With Ocean View we created a user-friendly application increasing visibility, and thereby, improving the control of the overall supply chain for our customers," explains Andreas Boedeker, global head of Ocean Freight at DHL Global Forwarding.

Ocean View provides end-to-end near real-time shipment status, including hourly updates on the shipment's location at sea. Its user interface gives an iconized overview of all shipments and milestones, with the option of viewing detailed shipment milestones during transit and activating a preference based alert function. Additionally, the tool is able to forecast the freights' journey, enabling proactive solutions and scheduling. This way, changes in arrival times become visible beforehand, which supports the overall planning of end-to-end supply chains and ultimately reduces costs.

Ocean View is a web based application, avoiding any need for local software installation or intensive staff trainings. Further, no additional tracking device needs to be installed on the container. However, if necessary Ocean View can be combined with DHL Ocean Secure, where security devices are fitted to containers that can monitor temperature, humidity, shock or lighting as required. The platform is available to all DHL Global Forwarding customers.