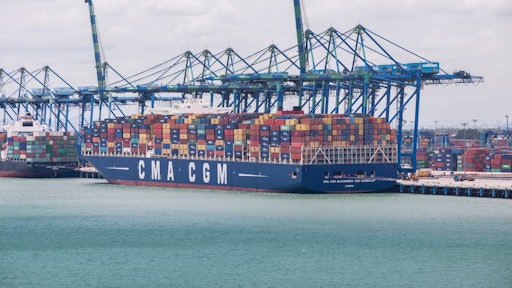 French liner CMA CGM has hailed the inauguration of the widened Panama Canal, stating that the canal allows it to reconfigure its strategy and create a major transshipment hub in nearby Jamaica, according to Port Technology.
Luc Portier, CMA CGM director of studies, projects and development, said: "Impressive works were conducted by the Panama Canal Authorities. A widened canal will bring new opportunities for world trade.
On June 26, 2016, the New Panama Canal will be inaugurated. As a major event for maritime transport, this inauguration will be attended by many distinguished guests, including the President of Panama, Juan Carlos Varela, and several Presidents of the world's major economic powers.
The Panama Canal, built from 1882 to 1914, is one of the main man-made canals in the world. Revolutionizing maritime transportation, the canal reduced the sailing distance between New York and San Francisco by more than 11,000kms, compared to sailing around Cape Horn.
This 77km-long canal is now a strategic route for global trade: five percent of all traffic passes through the canal (eight percent for the Suez Canal), representing 200 million tons of goods a year; on board more than 15,000 vessels.
To read more, click here.