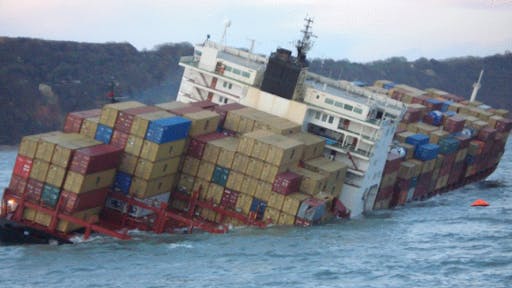 Freight data platform providers are modifying their products to support ocean carrier compliance with an imminent mandate for pre-loading container-weight verification, but the new features might be slow to catch on, especially with U.S. shippers resisting the rule, according to Cargo Business News. 
Some stakeholders question whether the new platforms are necessary. 

The rule, to take effect July 1, will require that ocean carrier customers provide Verified Gross Mass (VGM) data for each container before vessel onloading. VGM equals the total weight of the container and its contents. The rule's aim is to help shipping lines plan stowage of containers to maximize vessel balance and stability. It amends the Safety of Life at Sea convention of the U.N. International Maritime Organization. 
Robert Voltmann, president and CEO of the Transportation Intermediaries Association, said technologies and software such as e-mail, Microsoft Office programs, and Adobe Acrobat should suffice for providing VGMs. 

Anna Kuznetsova, president and COO of the platform provider INTTRA, pointed to a "one-to-many" aspect. Carriers "have thousands of shipping customers, all shippers deal with multiple carriers, and sending millions of messages by e-mail in all directions will be chaotic," she said. "It is important to organize data properly, be able to process thousands of submissions a week – large carriers ship dozens of thousands of containers out of the same terminal per month – etc." 

INTTRA's eVGM software also offers data security, eases integration with existing transportation management systems and allows shippers, carriers, and intermediaries to automate existing multiple scenarios, she said. 
To read more, click here.