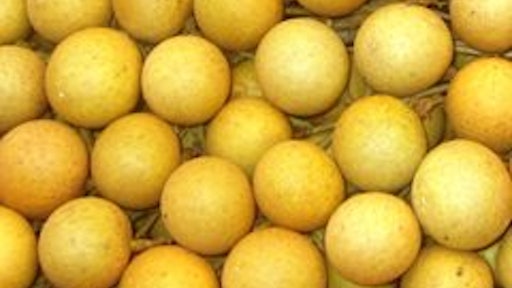 Anh Duong Sao Co., Ltd., a Vietnamese grower and exporter of tropical fresh produce, announced it has made history for Vietnamese produce this month with the first shipment of Fresh Longan to the U.S.

The company notes that Longan from Vietnam has met U.S. Department of Agriculture Animal and Plant Health Inspection requirements.
Anh Duong Sao Co, based in Ho Chi Minh City, specializes in exporting tropical fresh produce such as rambutan, longan, mango, coconut, pitahaya, dragon fruit, pomelo and passion fruit worldwide.
For information, visit www.anhduongsao.com