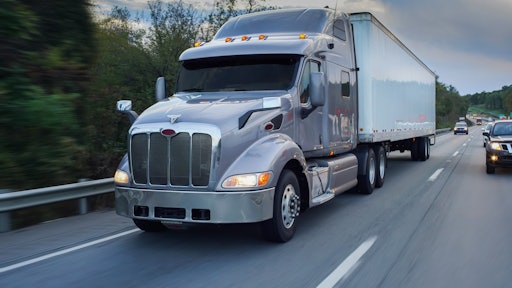 5m3photos AdobeStock_179735764
Supply chain veterans Reid Klosowsky and Bill Maroney partnered with NT Logistics, Inc. to launch Freight Think, an advisory group dedicated to optimizing transportation strategy to increase efficiency and reduce costs.
"I'm excited to partner with Reid and Bill as we launch this venture," says Lynn Gravley, president and CEO of NT Logistics. "With a combined 40-plus year history of supply chain leadership, they have managed billions of dollars in annual spend, optimizing both performance and cost by bridging the gaps that all too often exist between the 'product' people and the 'logistics' people. Plus, they are keenly aware of just how time-strapped teams are today, so they've built services to quickly get in and get out, so shippers can act fast."
From PR Newswire:
Klosowsky and Maroney use a four-part advisory approach to negotiate, validate, analyze and optimize freight expenditures. The solution is built for speed with an average elapsed timeline of two weeks to present findings.

Freight Think offers a variety of

services and solutions,

including carrier contract review and analysis; freight bill auditing; packaging and network design; routing compliance and optimization; carbon reduction guidance; performance measurement; end-to-end visibility and speed and service strategies.

Freight Think can also help businesses develop, track and report on their environmental goals as well. The assessments look at ways to lessen fuel consumption, decrease emissions and reduce packaging and waste.
"With NT Logistics' Business Intelligence platform, we're able to accurately advise on data-driven improvement options. The ability to marry our experience as shippers with NT's analytics provides a unique perspective and a simple, powerful report," adds Klosowsky. "We look forward to helping shippers identify and implement strategies and behaviors to improve supply chain performance."