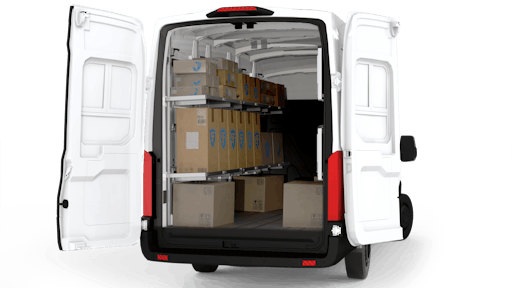 Safe Fleet
Safe Fleet announced three new innovations designed to improve productivity and reduce the risk of injury to operators, passengers and pedestrians.
"As part of our mission to make fleets smarter and people safer, we are thrilled to introduce and demo these innovations," says Mike Schulte, president of Safe Fleet. "These best-in-class brands in video safety and last mile shelving advance drivers' productivity and most importantly increase their safety."
From Safe Fleet:
The MobileMule

AI is an artificial intelligence-powered dual dash cam that detects and alerts for drowsiness, sleeping, seat belt usage, distracted driving and phone usage before uploading to the cloud, while road-facing camera records real-time alerts.

Features include facial recognition, real-time alerts, cloud storage, emergency aid and multi-level privacy and d

etects and alerts drivers of sudden braking, excessive acceleration and harsh cornering.

Air Vue is an advanced wireless video transmitter technology for the rear of semi-trailers. Features include instant pairing, 300-feet transmission, trailer swap and more.

FoldPro Shelving boasts a unique design meticulously engineered to offer unparalleled durability, enhanced productivity and speed all while prioritizing safety. Available for Transit, Sprinter, Promaster and Box Truck vehicles, it offers flexible storage and ergonomic operation.