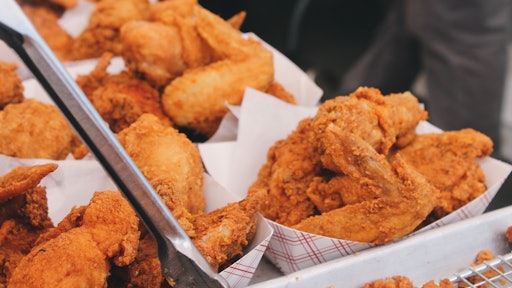 Unsplash
Tyson Foods has received the okay from both United States and Chinese authorities to export American poultry to China from all 36 of its U.S. processing plants. Reuters reports that the company will begin to take orders early next year.
China first banned U.S. poultry in January 2015 because of an avian influenza outbreak in December 2014. The U.S. has been free of the disease since August 2017. The country lifted a five-year ban on poultry imports last month. The announcement comes as African Swine Fever continues to ravage through the country.
This could increase U.S. agricultural exports to China as the two countries negotiate a trade deal, potentially giving the United States the upper hand in negotiations.
"The United States welcomes China's decision to finally lift its unwarranted ban on U.S. poultry and poultry products. This is great news for both America's farmers and China's consumers," says United States Trade Representative Robert Lighthizer. "China is an important export market for America's poultry farmers, and we estimate they will now be able to export more than $1 billion worth of poultry and poultry products each year to China. Reopening China to U.S. poultry will create new export opportunities for our poultry farmers and support thousands of workers employed by the U.S. poultry industry."
Reuters reports that there could more than $1 billion in annual poultry shipments to China.
Tyson is reportedly working to get U.S. approval by the end of the year for labels on poultry exported to China, which is the final step, Reuters reports.
Processing plants run by Sanderson, Pilgrim's Pride Corp and other companies also have been cleared to ship U.S. poultry to China, according to USDA.