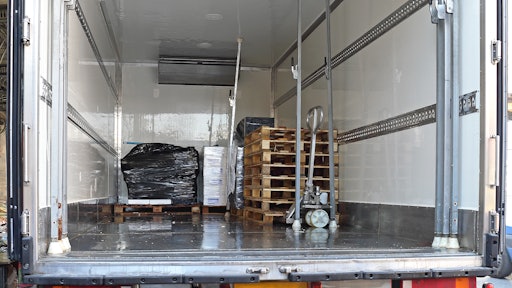 Getty Images
Early adopters of temperature monitoring systems in refrigerated trailers often chose the solutions to meet requirements of shippers and receivers. Increasingly a prerequisite for hauling fresh and frozen food products, real-time visibility into load location and status is a means of ensuring cargo integrity and improving the productivity and efficiency of distribution operations.
More recently, regulatory activity has been the driving force behind the growth in temperature monitoring system use. The U.S. Food Safety Modernization Act (FSMA), in effect since January 2011, introduced a series of stringent new requirements on food transporters for pre-cooling and in-transit temperature monitoring, as well as data collection and recordkeeping. In Canada, the Safe Food for Canadians Regulations (SFCR) came into force in January 2019 with immediate requirements and others being phased in over time based on commodity, type of activity and business size.
To meet all of those needs, carriers are using temperature management technology, with providers regularly enhancing the value of their monitoring system solutions. In particular, telematics systems have enabled interaction with refrigeration units, and door and cargo sensors, to monitor, control and manage several functions.
Beyond monitoring temperatures, for example, refrigerated carriers can use the solutions to schedule refrigeration unit start and run times to reduce unnecessary fuel use. In addition, there is the capability to set refrigeration units to pre-cool trailers in advance of loading. Also possible is the use of diagnostics for remote pre-trip inspections and to identify and address any faults that may occur so problems can be addressed and load integrity during transit or in staging areas can be assured.
All of those remote capabilities are enabled through full-function user interfaces. Integrated with transportation management systems, the temperature monitoring solutions can be accessed on web portals as well as send alerts and notifications based on pre-determined parameters by email or text. Such solutions are now available as mobile apps on handheld devices.
One of the biggest technology advancements for temperature monitoring systems has been the development of communication capabilities. While cellular networks continue to expand, carriers can utilize dual satellite and cell-based systems to connect with vehicles seamlessly across North America. Coinciding with that ability is the relatively lower cost of data plans, enabling the transfer of more information at more frequent intervals, including minute-by-minute updates.
While telematics devices and temperature monitoring systems require an exceptionally low amount of power, there has been development and increased use of solar charging systems to maintain adequate battery levels. Those solutions are especially valuable on trailers that are untethered for long periods of time. Within those applications they enable temperature control, access to door and cargo sensors, as well as electronic locks. Track and trace capabilities can manage unit inventories regardless of location.
The key aspect of any temperature monitoring technology is to ensure a controlled atmosphere for refrigerated and frozen loads. The systems are also in use in heated vans to protect sensitive goods, like proteins and pharmaceutical products, from freezing.
In recent years, temperature monitoring systems have proven more valuable as changing supply chain distribution models have increased the use of intermodal trailers and containers. Domestically, for example, there has been a rise in the use of 53-foot refrigerated containers with mode agnostic advanced temperature monitoring systems and asset management (without the need for human intervention) is more easily accomplished.
Temperature monitoring and control are the keys to the safe and compliant transportation of food and other perishable cargo. Leading transportation companies understand the value of investing in reliable real-time monitoring systems for compliance with regulations and for safely delivering goods to customers.